Imagine going to sleep in a St. Augustine Nights of Lights hotel where you can watch millions of lights twinkle from the comfort of your bed. Each morning, you're greeted with holiday decorations strung throughout the city and people on Nights of Lights tours singing Christmas carols. After a delicious meal in the Historic District, you stroll back to your hotel with the Nights of Lights as your backdrop. If this sounds like your ideal winter getaway, then you'll want to check out the St. Augustine Nights of Lights hotels below.
These hotels are both cozy and convenient!
Staying in a St. Augustine Nights of Lights hotel each night is like living in a winter wonderland and their convenient locations are unparalleled. While most of the hotels  provide onsite free parking, there's often no need to step foot in your vehicle as many attractions, shops, and restaurants are only a few steps away!
Nights of Lights Hotels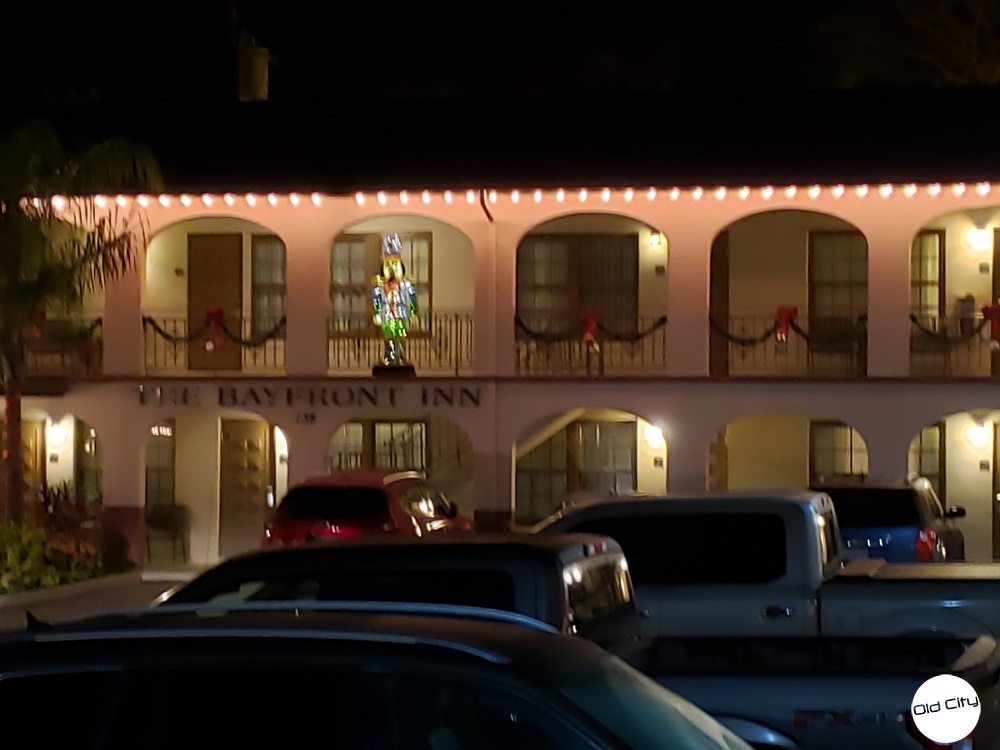 Bayfront Inn: The Bayfront Inn is a waterfront Nights of Lights hotel in the heart of the Historic District. It is an ideal spot for boaters as it is only one blocks distance from the St. Augustine Municipal Marina as well as only a short walk from the city's popular sites. The hotel has 26 rooms consisting of 33 guest rooms and three spacious suites. Amenities include a few waterfront balconies, a gazebo, a complimentary buffet breakfast, as well as freshly baked chocolate chip cookies to warm you up after a breezy evening exploring the Nights of Lights.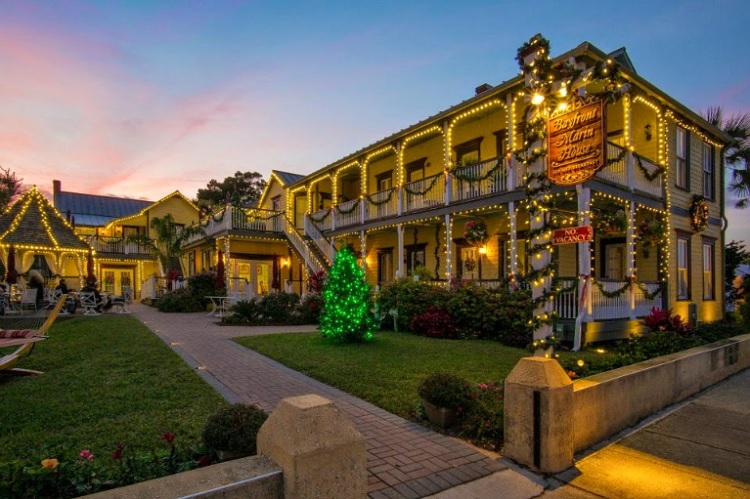 Bayfront Marin House: Located directly across from the Matanzas River, the Bayfront Marin House is an elegant Nights of Lights hotel with 15 lovely rooms. It has a chic patio on the second floor, a gazebo, and plenty of balcony space for lounging. Both comfortable and luxurious, it's a wonderful choice for a romantic getaway. Additionally, they offer complimentary breakfast, a daily happy hour, free parking, and the rental of bicycles which are perfect for nightly rides under the Nights of Lights.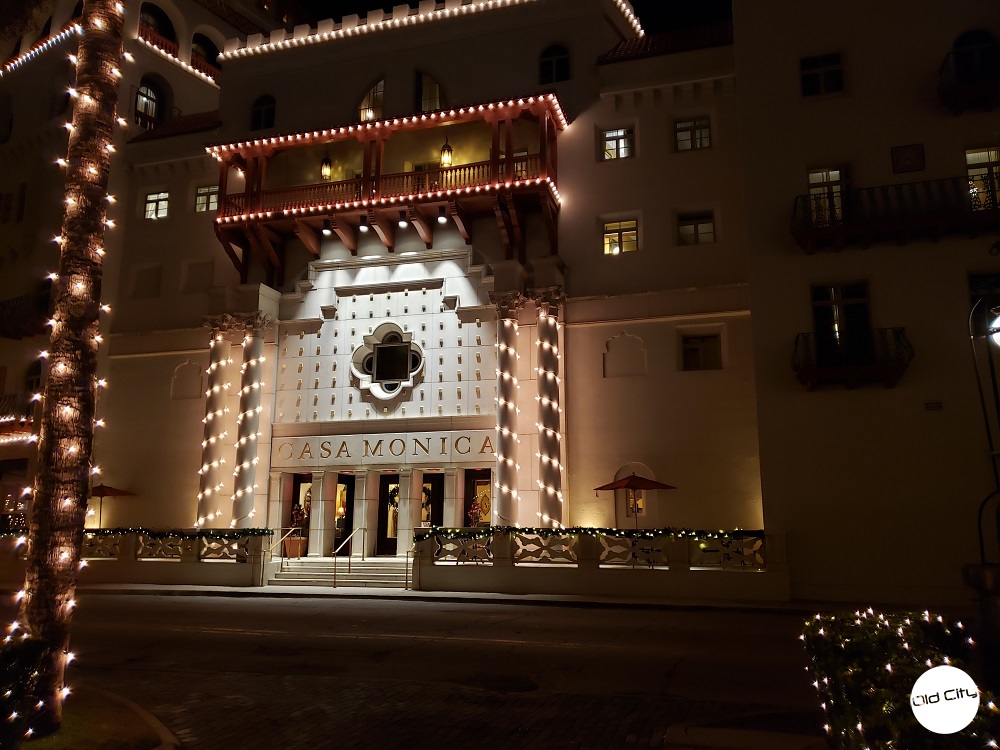 Casa Monica Resort & Spa, Autograph Collection: Built in 1888, the Casa Monica sits directly in the heart of the Historic District and has 124 guest rooms and 14 suites. Moreover, the hotel is visually exquisite. Vintage Moroccan charm and flares of Spanish-Baroque-infused architecture are both affluent throughout the interior and exterior of the hotel. Additionally, this St. Augustine Nights of Lights hotel has a truly unrivaled location. In fact, your room may even include a view of one of the city's historical sites dressed in holiday embellishment. The hotel is located diagonal from Flagler College and next to the Lightner Museum.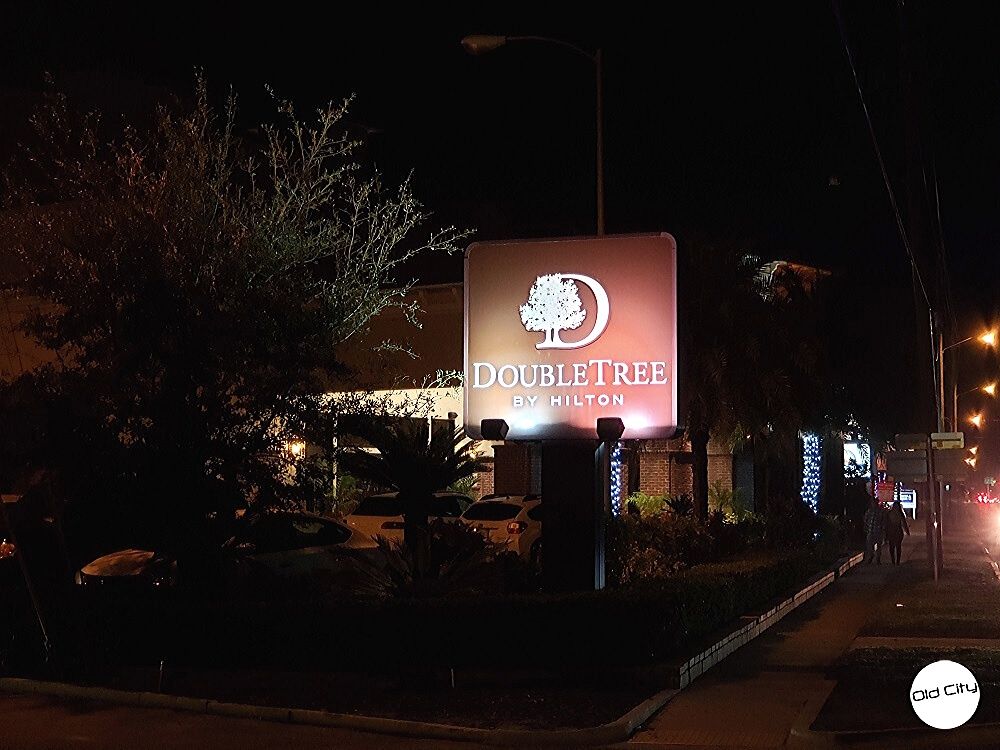 DoubleTree by Hilton Hotel St. Augustine Historic District: With a total of 97 modern rooms, the DoubleTree by Hilton is located in Uptown San Marco which is the northern section of the Historic District. This is the ultimate location as it is under the Nights of Lights and a walkable distance from attractions, restaurants and shops. Yet, out of the direct hustle and bustle of the central downtown area. There is even an Old Town Trolley Tour and Red Train Tour pick-up and drop-off stop located across the street for your convenience!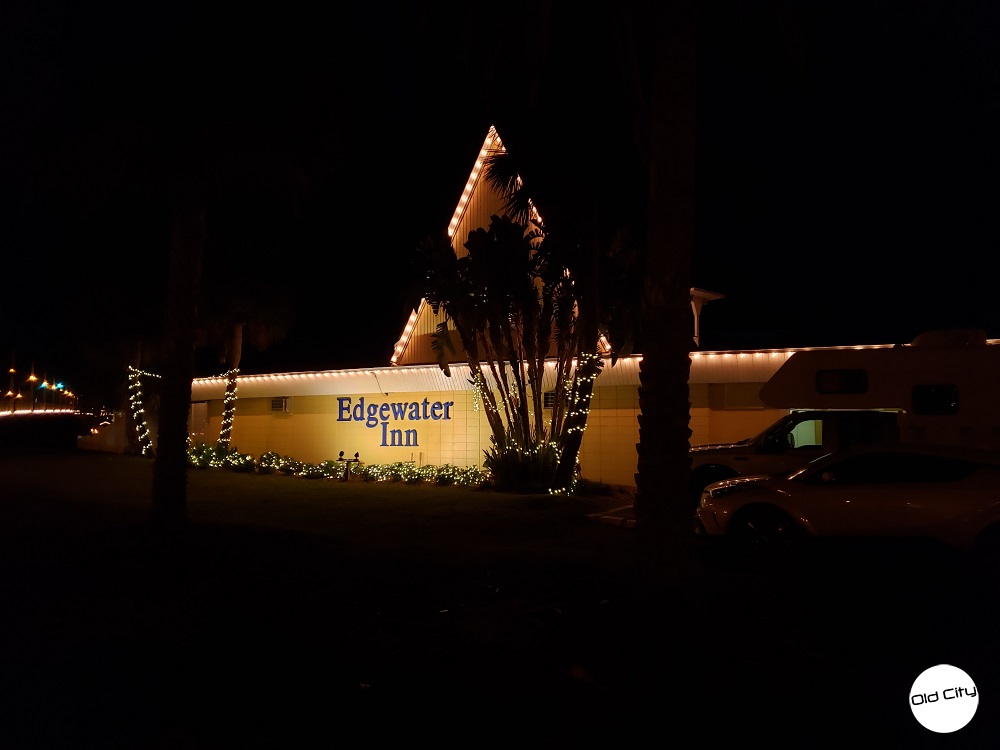 Edgewater Inn: A ten-minute walk is all that separates you from the Nights of Lights when you lodge with the Edgewater Inn. Located on the east end of the Bridge of Lions, this Nights of Lights hotel has an impeccable view of the city's skyline adorned in twinkling lights. Room options include 13 waterfront and five standard rooms.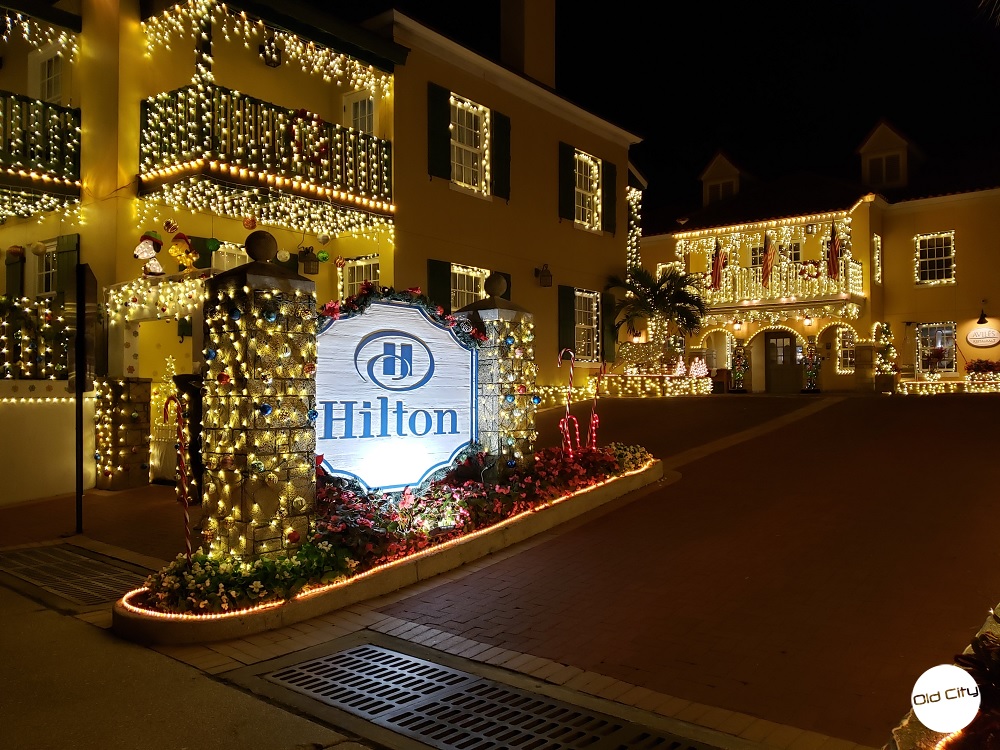 Hilton St. Augustine Historic Bayfront: This St. Augustine Nights of Lights hotel has a quaint boutique style that is reminiscent of the Spanish colonial period. It's located on the bayfront as well as in the heart of the Historic District and Nights of Lights. In fact, nearly half of their 72 guest rooms have balcony, patio, or a window view of the Matanzas River – which is perfect for viewing St. Augustine's annual holiday boat parade, the Regatta of Lights.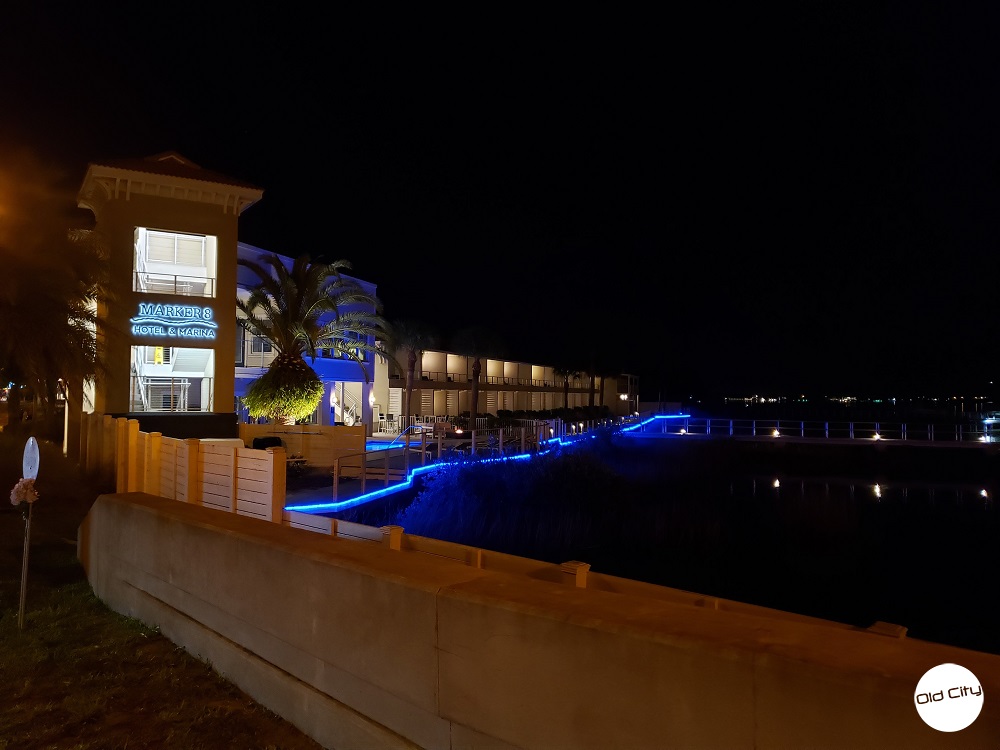 Marker 8 Hotel & Marina: Calling all boat lovers, this St. Augustine Nights of Lights hotel is another great option if you're arriving by boat. Located on the east end of the Bridge of Lions, the Marker 8 Hotel is just a short walk – or boat ride – away from the Nights of Lights and has an onsite marina for docking. Whether you plan to sail on the Matanzas River or just want to be close to the Historic District, we're sure you'll love one of their 26 luxurious and nautical-themed rooms.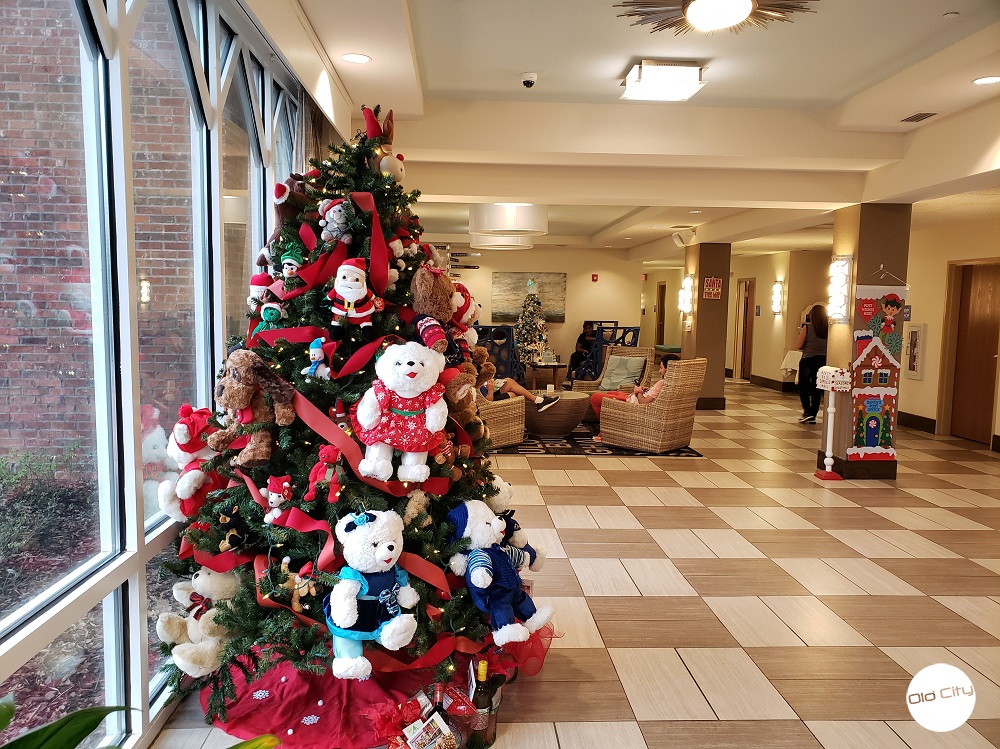 TRYP by Wyndham Sebastian St. Augustine: A long list of amenities isn't the only reason the TRYP by Wyndham is a favorite St. Augustine Nights of Lights hotel. They also have a super convenient location to both the Historic District as well as U.S. Highway 1 and boast five floors (95 rooms) of the largest rooms in St. Augustine. Other guest-favorites include an onsite bar called the Gastro Bar 333, onsite free parking, and shuttle transportation to local attractions when you purchase a ticket with Old Town Trolley Tours or Red Train Tours.
St. Augustine Nights of Lights Bed and Breakfasts
There are many bed and breakfasts that are just as charming as the St. Augustine Nights of Lights hotels. In fact, many of the bed and breakfasts are in historic and beautiful buildings, which only adds to the feeling of being in a winter wonderland. Additionally, if you're traveling to the Nights of Lights with a large party, you don't have to limit your options to large hotels. Many of the bed and breakfasts and inns that are downtown are only a short distance from one another – so the rest of your party is never too far away.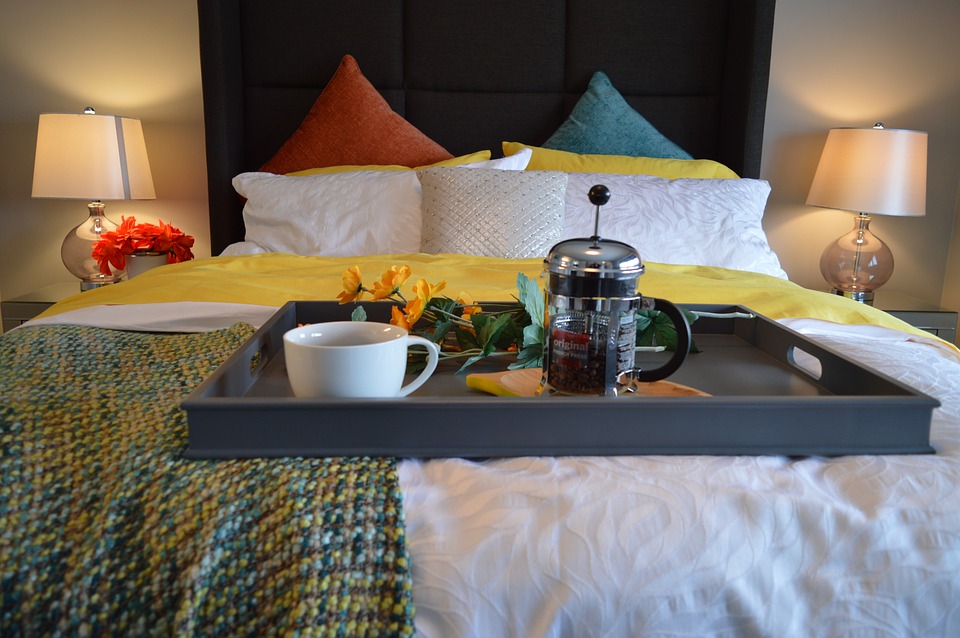 Disclaimer: Every effort is made to ensure the accuracy of the information in this article. Please credit OldCity.com when sharing and re-posting. Photo credit: Bayfront Inn, Bayfront Marin House, Edgewater Inn, Tryp by Wyndham Sebastian