Hotels in St. Augustine
With continental breakfast, maid service and an enormous pool, a good hotel can be the best part of your vacation.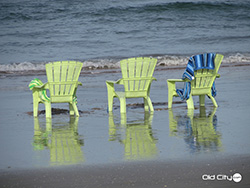 Enjoy the comforts of a cozy hotel room in historic downtown where you'll wake up rejuvenated and ready for fresh, warm baked goods on St. George Street and quick access to all of the local historic sites. Or wake up instead to the call of the gulls and the slow rise of the morning sun over the ocean by staying at a hotel on the beach. You can even rest your head close to the outlet malls so you can get an early jump on morning sales.
Many of The Ancient City's lodging accommodations are in historic locations themselves. With a little research you can find the St. Augustine hotel that's the best fit for you and your family!
Our list of hotels in the St. Augustine area includes both franchise and independently owned and operated lodging facilities in town. Make your reservation today! You might be tempted to try a few locations around town over the course of your trip to fully experience all the area has to offer.
---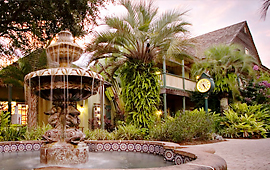 Located on the picturesque, pedestrian-only St. George Street, the Inn encompasses both the east and west side, with two magnificent courtyards overlooking the imposing Castillo de San Marcos and City Gate. Our accommodations range from intimate rooms to elegant suites; all thirty-five rooms and suites have captivating views of the city's many landmarks, many with their own balconies.
Visit Our Site
904-827-5740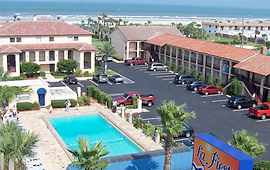 Oceanfront on beautiful St. Augustine Beach. Oceanview rooms, 2-level suites with fireplaces and Jacuzzis and pool rooms all with delivered breakfast. Walk on the beach; enjoy our large heated swimming pool, and our award winning gardens & fountains. Private access to the beach. Historic area is only 10 minutes. AAA diamond rating.
Visit Our Site
800-370-6049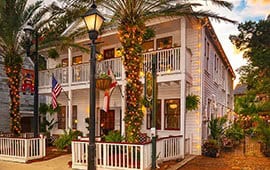 Experience historic St. Augustine from just outside the front door, while enjoying attentive service and comfortable accommodations inside our circa 1920's historic inn. Now an inn, we offer 8 charming rooms with king or queen size beds with private baths, charming porch spaces and brick courtyards. This prime location, within walking distance of shops and attractions, makes for a perfect get-away.
Visit Our Site
904-826-0650