Hotels in St. Augustine
With continental breakfast, maid service and an enormous pool, a good hotel can be the best part of your vacation.
333 S. Ponce de Leon Blvd
St. Augustine, FL 32084
Pet Friendly hotel at the entrance of the Historic District. Complimentary local shuttle. Largest guest rooms in St. Augustine that include a wet bar, microwave, mini-frig and Keurig coffee maker. Additional amenities include FREE onsite parking, sightseeing shuttle pick up at our front door, outdoor heated pool, hot tub, fire pit, and fitness center. 24-hour reception desk – complimentary Wi-Fi.
Visit Our Site
904-209-5580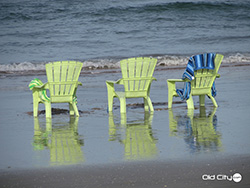 Enjoy the comforts of a cozy hotel room in historic downtown where you'll wake up rejuvenated and ready for fresh, warm baked goods on St. George Street and quick access to all of the local historic sites. Or wake up instead to the call of the gulls and the slow rise of the morning sun over the ocean by staying at a hotel on the beach. You can even rest your head close to the outlet malls so you can get an early jump on morning sales.
Many of The Ancient City's lodging accommodations are in historic locations themselves. With a little research you can find the St. Augustine hotel that's the best fit for you and your family!
Our list of hotels in the St. Augustine area includes both franchise and independently owned and operated lodging facilities in town. Make your reservation today! You might be tempted to try a few locations around town over the course of your trip to fully experience all the area has to offer.
---