Fine Dining in St. Augustine
Whatever you desire, St. Augustine has the dining to fit any ticket.
If cloth napkins, glistening cutlery and high caliber cuisine are your style, you'll enjoy some of the St. Augustine's exclusive, fine dining establishments. Enjoy the vistas with oceanfront dining on St. Augustine or Vilano Beach or take in a gorgeous sunset on the Intracoastal. If it's romance you seek, snuggle up in the cozy corner of a bistro. We've got all kinds of eateries spread throughout the historic district, beaches and greater St. Augustine area. Whatever you desire, St. Augustine has the dining to fit any ticket.
You'll find information for many of St. Augustine's fine restaurants right here at OldCity.com. We welcome you to the Nation's Oldest City and we welcome you to some of the finest dining you've ever experienced. Bon appetite!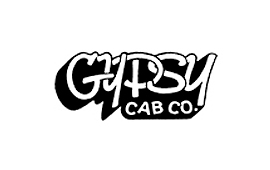 Enjoy Urban Cuisine. It's a little of a lot of things. Cab Fare (the menu) draws on multiple influences including Italian, German, Cajun, Mediterranean, classical European, Southern, Oriental, and Floribbean. Locals and visitors alike agree. Casual restaurant with diner friendliness and full service bar. Next door enjoy 'The Beacon' a popular neighborhood spot serving elevated pub fare along with live music on weekends.
Visit Our Site
904-824-8244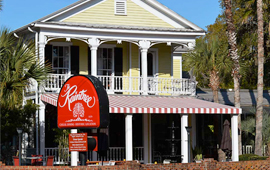 We welcome you to Raintree, where memories are made. Enjoy casual dining in the intimate atmosphere of this beautifully restored 1879 Victorian Home. Our award winning menu is a delicate blend of international influences coupled with the contemporary and traditional styles of today. We invite you to enhance your dining experience with a bottle of wine from our award winning selection. Cap your dining experience off with a scrumptious dessert and you'll agree that Raintree is truly one of Florida's true destination restaurants.
Visit Our Site
904-824-7211