St. Augustine Real Estate
You'll find homes and buildings for sale in our area in many beautiful styles and historical periods from Spanish colonial and Victorian to Mediterranean.

St. Augustine, FL 32080
Homes For Sale in St. Augustine is a boutique Real Estate firm specializing in Relocation with an eye toward personalized one-on-one customer service. Our Agents strive for the highest degree of professionalism, integrity and market expertise. We have a unique perspective and intimate knowledge of the local area, helping others discover how amazing it is to live in Northeast Florida. As a woman owned business, we value Family and are committed to helping you and your loved ones experience the dream of home ownership in this beautiful community.
Visit Our Site
904-541-6041
Living in paradise, that is what buyers are thinking when they look for real estate in St. Augustine.  Local real estate agents can guide you through all the options from beach bungalows or condos, to historic homes or newly constructed homes with all the bells and whistles. St. Augustine/St Johns County is top rated in our state for schools, beaches and much more.   Looking for that second home, retiring and wanting a change, any of our real estate agents will find the perfect home or commercial property for you.  From our unique and vibrant neighborhoods to splendid beaches and attractions, St. Augustine is a great place to live!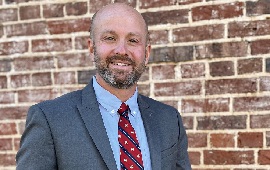 Michael Sontos, Realtor and Relocation Specialist, has vast local knowledge and expertise. Michael provides a personalized, positive real estate experience while maintaining uncompromised professionalism and integrity. A Florida local with 25 years of public service, he now helps others achieve their Florida home ownership dreams. Give him a call TODAY!
Visit Our Site
703-624-8353