St. Augustine Historic District
For convenience and character, many St. Augustine visitors enjoy staying in the heart of the downtown historic district.
70 Cuna Street
St. Augustine, FL 32084
Voted the BEST B&B in St. Augustine 4 years in a row–2017-2020! This Jewel of the Ancient City c. 1883 plus Industrial Chic Cottage is in the heart of the Historic District. Hospitable staff indulges you in a custom orientation at check-in complete with the Carriage Way App, aromatherapy towelettes & welcome drink. Modern vintage guest rooms have color palettes in gemstones or precious metals adorned with antiques, architectural artwork and modern elegant baths plus amenities you expect in an upscale boutique hotel. Our on-site parking is a luxury. Your inner being says "This is THE place to be!
Visit Our Site
904-829-2467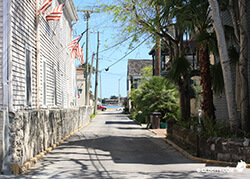 Our page provides you with a shortcut to a variety of accommodations available within the historic district including several historic hotels and bed & breakfast inns. Staying downtown not only affords you the chance to completely immerse yourself in the culture of the Nation's Oldest City, you also have the leisure of walking everywhere.
Imagine waking up and taking a quiet stroll down St. George Street where you can stop to pick up breakfast at a café before visiting the retail shops, museums and other historical venues. It's easy to be flexible with your plans since you'll have easy access to your belongings at all times. Stop by the room to pick up extra sunscreen, change clothes, or take an afternoon siesta.
From the short walk to all the attractions and restaurants to the historical relevance of many downtown accommodation spots, staying in the heart of the historic district has plenty of advantages. Scroll through our list of historic district lodging and find the destination for your next trip.

Bed and breakfasts offering handicap accommodations: 44 Spanish St., Agustin Inn, Bayfront Marin House, Bayfront Westcott, Casa de Suenos, Centennial House, Old City House, and St. George Inn.
---