St. Augustine Condominiums and Resorts
By the sea is the place to be when you're visiting the Sunshine State.
6970 A1A South
St. Augustine, FL 32080
Enjoy a million-dollar view from our oceanfront one bedroom balcony suites. Our condo-hotel is unique, as we offer condo amenities and hotel service. Select your own condo on our website. Our equipped suites are perfect for families or couples looking for the conveniences of home, while basking in the enjoyment of staying beachside. Our oceanfront heated pool is the perfect complement to the white sands of Crescent beach. Great restaurants are within walking distance and historic St. Augustine is only minutes away. When you stay at Beachers Lodge, relax, unwind and enjoy all the beach life has to offer.
Visit Our Site
904-471-8849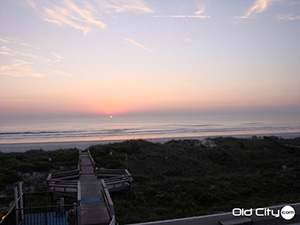 How can it get better than waking up with a view of a gorgeous sunrise over the Atlantic, spending a day on the sand, or taking a moonlit walk on the beach? For a true home away from home experience, short or long term condo rentals can provide all the comforts of home to your St. Augustine vacation accommodations. Check out our available listings for condominiums and find your vacation hotspot any season of the year. If you're looking for more, we've also listed a few local resort destinations where you can get your fun in the sun plus a few extra benefits. Browse through this list to find your very own vacation destination in St. Augustine!
---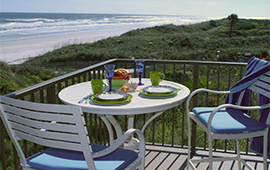 We're All About The Beach! Our oceanfront property provides direct access to our pristine white sandy beach and the ocean from four private walkovers. Enjoy fishing, surfing, sunbathing, or beachcombing. Our secluded beach retreat is just a few miles from Historic St. Augustine and popular attractions. It's all at your fingertips here at Summerhouse. Truly the perfect place to be!
Visit Our Site
904-471-1503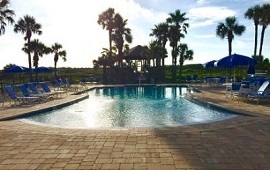 Oceanfront, ocean view or poolside...which sounds like your perfect vacation spot? From romantic honeymoons to corporate retreats, Resort Rentals specializes in a variety of vacation rentals. Visit our website to check on the possibilities, then call us for that personal touch in selecting a condo that is just right for you!
Visit Our Site
800-727-4656