Menorcan Heritage Celebration
This annual event, hosted by the Menorcan Cultural Society, celebrates the arrival of the Menorcans in St. Augustine.  Held at the Llambias House, everyone is invited!  And, there's no admission charge.
There will be:  Mullet Net Making * Storytelling & Songs * Menorcan T-Shirts, Book and Flags * Menorcan Family Photo * Family Crests * Datil Pepper Sauce & Jelly
You can also enjoy the Menorcan Clam Chowder that's on the menu as well as pilau (of all kinds) and baked goods.
So, come to the event and experience the Menorcan history and heritage.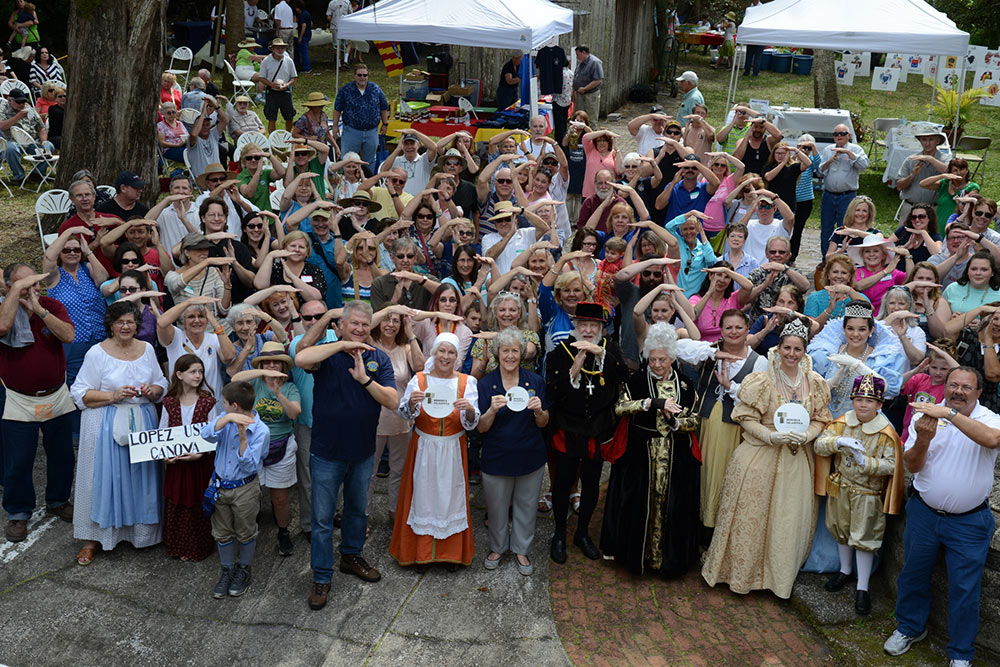 The Menorcan Cultural Society
The only Menorcan society in the United States, it was founded in the 1980s to preserve and promote the heritage and culture of the Menorcans who left the Mediterranean homeland to make a new life in the New World.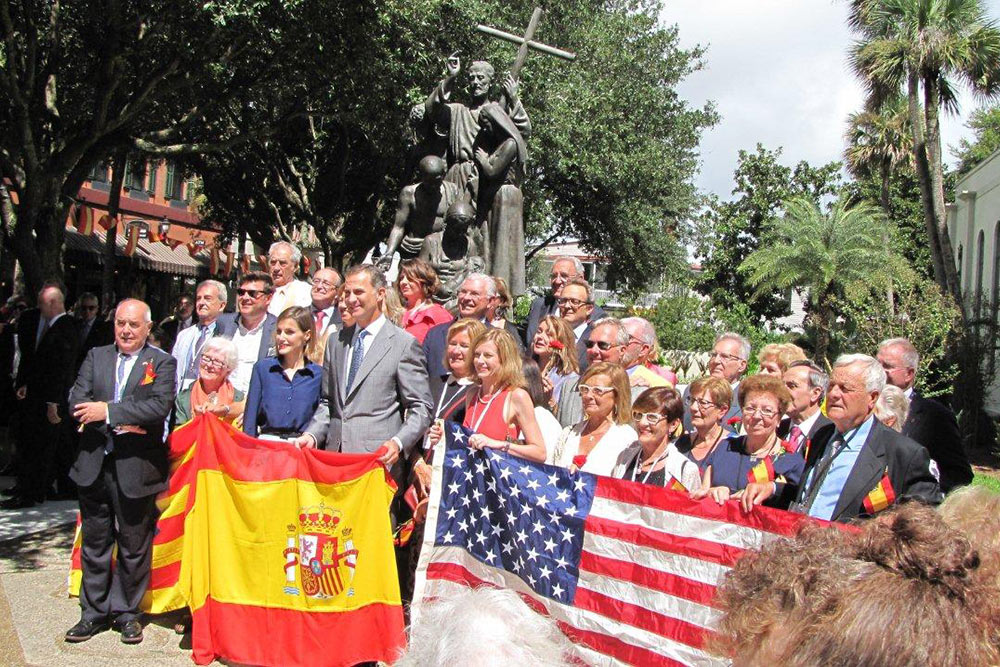 History of the Menorcans
The Menorcans were among a group of 1400 people who left the Mediterranean and set sail for British East Florida in 1768.  There were also Greek, Italian, Corsican, and French peoples.  They were the largest single group of European settlers to immigrate as a single group to the New World.

The first nine years, the Menorcans spent toiling under harsh conditions and enduring even harsher treatment.  Disease and starvation decimated their numbers.  In the fall of 1777, less then 700 of the remaining members walked to St. Augustine where they petitioned the British governor, Patrick Tonyn.  He granted them space in the northwest section of the old walled city.
Eventually, the acquisition of Florida by the young United States changed the flags that flew over St. Augustine.
For more than two centuries, since coming to the St. Augustine, Menorcan colonists and their descendants have been an integral part of the city and St. Johns County.