These unique things to do will impress your family, friends, and even the locals.
After exploring St. Augustine's forts, climbing the steps to the lighthouse, or spending a day or two on the beach, you may be looking for a few unique things to do in St. Augustine. Luckily, the city is full of things to do where the entire family can get dressed in pirate attire to take photos, scooter around town sightseeing, or hunt for shark teeth. Whatever your expectations, we're sure to exceed them with the following list of offbeat activities.
1. Fly over St. Augustine in a biplane.
Hop aboard a restored 1935 Custom Cabin Waco Biplane with St. Augustine Air tours for unparalleled sightseeing of the city. The speed of a biplane is much slower than a helicopter, allowing passengers to take in a view of St. Augustine from the sky. In particular, this vintage custom biplane is famous for fulfilling a Golden Age of Aviation experience. What better opportunity to travel back in time than when you're in the Nation's Oldest City?
2. Go to a comedy show.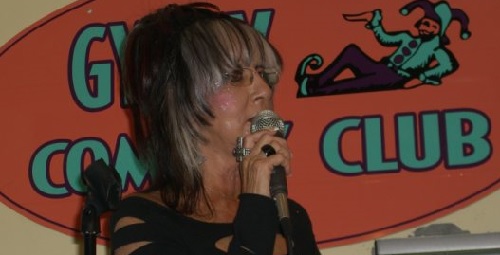 While art exhibits, live classical music, and vintage films are abundant, comedy shows are less frequent and considerably a unique thing to do in St. Augustine. In fact, the Nation's Oldest City only has one comedy club – Jackie Knights Showdown at the Corner Bar! Jackie Knights is open for laughs on Fridays and Saturdays and often features national acts like Michael Winslow, Tommy Davidson, Dante, Steve Sabo, and others.
Comedy Club with Jackie Knight
3. Hunt for shark teeth.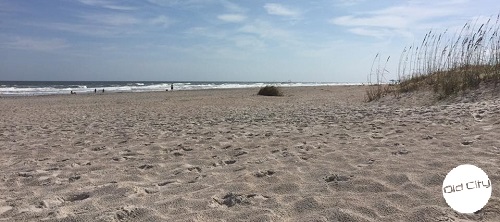 From sea glass to starfish to sea shells there are countless gems hiding on Florida's Historic Coast and shark teeth are among the rarest. However, if you have patience and time, you'll find a treasure hunt on Ponte Vedra Beach or Micklers Landing can be quite fruitful. Watch this video to learn insider tips for hunting for shark teeth on our coast.
4. Kiss under love trees.
St. Augustine is often deemed as one of the most romantic destinations in Florida and it shows even in our trees. Locals will tell you; love trees are made when two species of trees grow together as one, intertwining for centuries. In fact, it's impossible to separate the trees without killing them both. Legend has it, kissing under the love trees blesses couples with everlasting love. There are many love trees in St. Augustine; the most prominent is known as the Love Tree and is located next to Tolomato Cemetery, another popular one is located a few steps off San Marco Ave. and is known as the Old Senator Tree.
5. Sightsee on a Segway.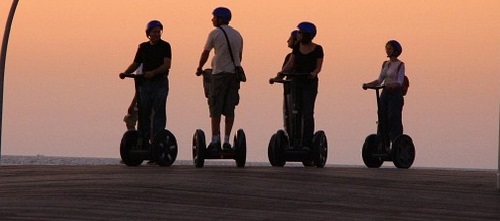 If you're looking for a unique way to sightsee in St. Augustine, you'll likely find that Segway tours meet your expectations. Segways allow you to get up close and personal to historical sites and nature without dealing with the fuss of riding a bicycle or walking long distances! Furthermore, their large wheels and large footing-platform insure that riders are stable on all different types of terrain.
Tours by the Sea / St. Augustine Segway Tours.
6. Take "old time" portraits in the Nation's Oldest City.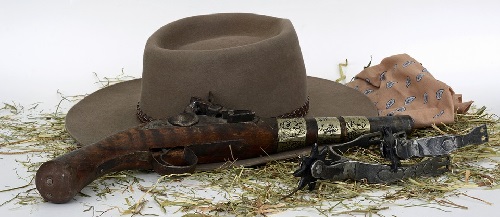 Each day in St. Augustine, you'll find reenactors dressed in pirate clothing and colonial soldier costumes. You might be thinking, "Hey, I'd like to do that too!" At Heritage Old Time Portrait Studio couples, small groups, and large groups can dress up as a slew of cowboys, a family from the Civil War era, a tribe of Native Americans, and other fun characters. Additionally, they are equipped with white gowns and suits for couples, bandannas and cowboy hats for pets, and each photo opportunity is paired with props and a realistic backdrop.
Heritage Old Time Portrait Studio
7. Visit the St. Augustine History Museum.
Tucked away on San Marco Ave., next to Gator Bob's Trading post, you'll find the St. Augustine History Museum which has a unique historical breakdown of the Nation's Oldest City. The museum covers topics such as what life was like for the Native Americans that first inhabited Florida, as well as what life was like more recently for Floridians during the 1900's. You'll discover authentic artifacts like a Catholic clerical robe, gold Spanish bars used for trading, and even swords used by the pirates of St. Augustine. The museum also explains in great detail how Henry Flagler acted as a pivotal role in the transportation and real estate industry during the 1800's.
We hope you enjoy getting off the beaten path…
Whether St. Augustine is your favorite vacation spot or its your first time visiting the city, you can always look forward to having new adventures here! After exploring centuries of history and dozens of attractions, we hope our list of unique things to do made your St. Augustine itinerary.
Disclaimer: Every effort is made to ensure the accuracy of information on City Blog. Change is inevitable, so please verify hours, prices and important information before embarking on your Old City adventure. Sharing and re-posting this blog is encouraged.  Photo Credit: OldCity.com