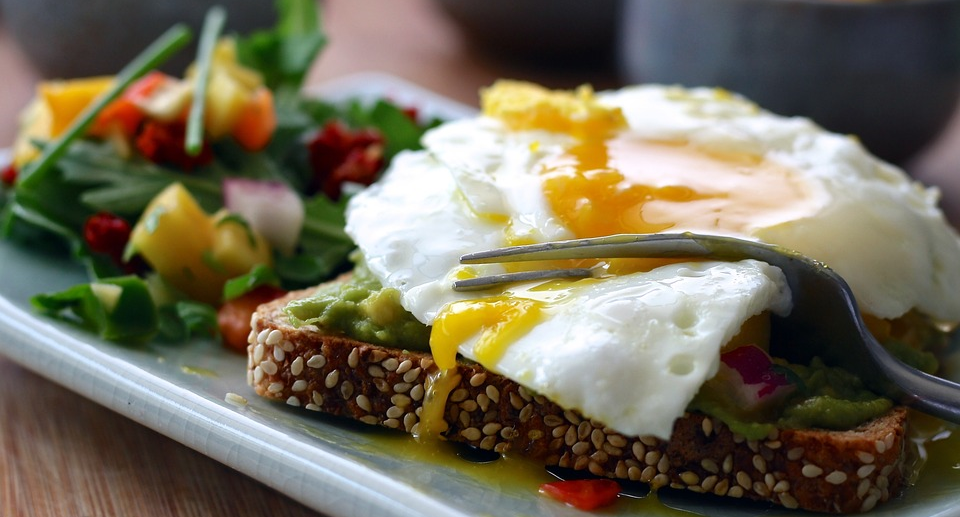 When you think about St. Augustine, you imagine historical sites, beaches, and the arts. In fact, food may never even cross your mind. But, believe us, mediocre meals are far and few in between in the Nation's Oldest City – and this goes double for brunch.
Aren't convinced? Try out these spots for brunch in St. Augustine the morning after your next night on the town, before you spend the day shopping, or on your way to explore our vast history on a sightseeing tour.
Brunch all week long.
Brunch Restaurant
Hours: Open Sunday through Monday from 7:30 am to 3:00 pm.
Aptly named, Brunch at the Casablanca Inn is a new concept to the long-time Historic Inn having just recently opened. However, that hasn't stopped their farm to table meats, homemade bread, pastries, jams, and sauces, and in-house smoked salmon and trout from wowing the community. Healthily combining breakfast and lunch was no challenge for the bayfront restaurant. From the Hemingway Benedict with capers, cold smoked salmon, and dill hollandaise to the Italianish Omellete featuring spinach pesto, roasted tomatoes, and ricotta, there's a little something for everyone at Brunch. restaurantbrunch.com
Sunday and weekend brunches.
Cafe Eleven
Hours: Open Saturdays and Sundays from 8:00 am to 1:00 pm.
When you're so hungry that you can eat a horse – but a horse just won't do – head to Cafe Eleven for their grand brunch buffet. Their lineup of breakfast classics is sure to satisfy families, couples, and friends alike. Indulge in made-to-order omelets, biscuits and gravy, scrambled eggs, sausage, bacon, homefries, grits, pancakes, french toast, and more! You are sure to fulfill your carbs quota at Cafe Eleven. Luckily, you won't feel too guilty as you can walk off those calories across the street on St. Augustine Beach. originalcafe11.com
Gypsy Cab Company
Hours: Open on Sundays only, from 10:30 am to 4:00 pm.
Gypsy Cab Company combines popular breakfast and lunch dishes to make up their delicious brunch menu, which is well-loved by Sunday frequenters. Fuel up with coconut crusted haddock, a smoked salmon platter, or spice up your day with chili rellenos. If you're dreaming of breakfast, they've got plenty of that too. Choose from eggs, lox, huevos rancheros, frittatas, omelets, and more. gypsycab.com
Ice Plant Bar
Hours: Open Saturdays and Sunday from 10:00 am to 2:00 pm.
When you first hear Ice Plant Bar you think "bar". Am I right? Maybe you think, "bar with some bar food." But, you couldn't be more wrong. Like their carefully crafted cocktail and beverage menu, their brunch menu is tasteful in every sense of the word. From the roasted beet and apple salad to brunch tacos to buttermilk fried chicken and hoecakes, their menu is healthy, hearty, and colorful. iceplantbar.com
O.C. Whites Restaurant
Hours: Sundays only, starting at 9:30 am.
Known by locals as the Worth Mansion, there's a lot more to O.C. Whites Restaurant than meets the eye. Waterview dining, a history dating back to 1790, and a spirit that is said to haunt the premises, make dining here truly unique. Brunch in the outdoor garden patio? Eggcellent. Choose from go-to breakfast dishes like omelets, sandwiches or scrambled eggs. Or, try a dish with seafood flares like the shrimp and spinach, salmon with capers, cream cheese, and crackers or the shrimp and grits topped with bacon, scallions, and cheese. ocwhitesrestaurant.com
Preserved
Hours: Open on Sundays only from 10:00 am to 2:00 pm.
The best thing about Preserved? It's not the famous location in Lincolnville or the beautiful building that houses the restaurant or the delightful dining area on the wrap-around front porch. It's their prestigious Southern flare menu. Pick from your favorite dishes of the south like the in-house prepared smoked chicken hash or the Mayport shrimp and grits. The only thing missing is roasted oysters – but wait, they have those too! preservedrestaurant.com
The Raintree
Hours: Open Sundays only, from 9:30 am to 1:30 pm.
Pair your poached eggs with thinly sliced salmon, ham, or a small steak for a treat you won't soon forget and fuel that will last through supper. Or, enjoy a lighter meal like the croque monsieur or frittata with bacon and ham. Not in the mood for eggs? No problem, you'll find their baked lasagna puttanesca or grilled BLT will do the trick. One thing is for sure, the Raintree has a small menu with a spectrum of items. Opt for your favorite go-to meal or try something off the beaten path. raintreerestaurant.com
The Reef
Hours: Open Sundays only, from 10:30 am to 2:00 pm.
Another Sunday in St. Augustine means another brunch buffet. Whether you're a seafood junkie or the type of person who buys two turkey legs at the fair, the Reef has your dream brunch every Sunday – buffet style. Step up to the carving station where you'll find a variety of fresh meats waiting to fill your tummy. Or have your fill of peel and eat shrimp or crab legs with drawn butter. Other notable options include smoked salmon, made-to-order eggs benedict, omelets, waffles, and domestic and imported cheeses. Bon Appetit! thereefstaugustine.com
Disclaimer: Every effort is made to ensure the accuracy of the information in this article. Please credit OldCity.com when sharing and re-posting.