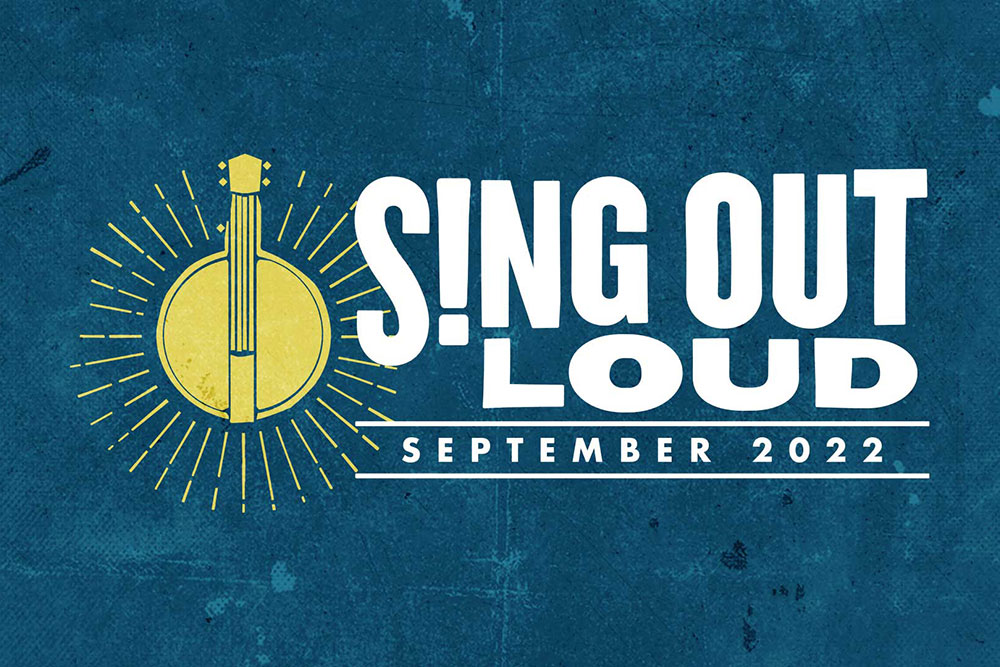 Mark Your Calendar
Date: Fridays, Saturdays, and Sundays
September 8 – October 1, 2023
Time: Various times
Location: Various locations
Get Directions
The Art Studio of St. Augustine Beach
358 A1A Beach Blvd, Saint Augustine, FL 32080
St. Augustine Amphitheatre
1340 A1A S, Saint Augustine, FL 32080
The Beacon
830 Anastasia Blvd, St Augustine, FL 32080
Odd Birds
200 Anastasia Blvd, St. Augustine, FL 32080
SARBEZ
115 Anastasia Blvd, Saint Augustine, FL 32080
Shanghai Nobby's
10 Anastasia Blvd, Saint Augustine, FL 32080
Dog Rose Brewery
77 Bridge St, Saint Augustine, FL 32084
St. Augustine Distillery
112 Riberia St, Saint Augustine, FL 32084
Colonial Oak Music Park
33 Saint George St, St Augustine, FL 32084
St. Augustine Water Works
184 San Marco Ave. St Augustine, FL 32084
About the Sing Out Loud Festival
The Sing Out Loud Festival began as Florida's largest free, live music festival and has evolved into much more. Not only is there great live music, but in 2022 new events were added to aid in developing local talent. Those included a Music Industry Mentorship, Band Practice, and a Music Business Panel.  And, the St. Augustine Songwriters Festival was added to the mix. Already an annual event, the festival features today's hottest hit songwriters, the legends of yesterday and the stars of tomorrow.
Returning under the Sing Out Loud Festival umbrella for 2023 is the St. Augustine Songwriters Festival as well as the St. Augustine Record Fair.  Presented by Tone Vendor at the St. Augustine Amphitheatre, the event offers the largest selection of vinyl records along with CDs, cassettes and more.  New to the mix will be the Lincolnville Porch Fest (still in the works).
Live music performances occur on Fridays, Saturdays, and Sundays at multiple venues throughout St. Augustine. One of the best things is that most of the concerts/events are Free!
Sing Out Loud Festival Artists Info
This years' big news is the Francis Field Showcase!    Featuring:  The Black Keys, Lord Huron, Yola, War Hippies on Friday, September 22 and on Saturday, September 23  Mumford & Sons, Maggie Rogers, Elle King, Amos Lee, and S.G. Goodman.
Another 'huge' event during Sing Out Loud is the performance of Yonder Mountain String Band, Railroad Earth, and Keller & The Keels on The Backyard Stage at the St. Augustine Amphitheatre on Saturday, September 23, 2023.   These events are paid… otherwise, most are free!
You'll hear all sorts of music from R&B and hip-hop, punk rock, Americana, indie rock, country, folk-bluegrass and more.  With such a wide variety of music, there's sure to be one or more concerts that you're going to want to attend.

About the Venues
There are a wide variety of venues offering the live music concerts.  They are: Backyard Stage at The Amp, St. Augustine Distillery, Colonial Oak Music Park, Dog Rose Brewery, SARBEZ, Shanghai Nobby's, Odd Birds, The Beacon, St. Augustine Waterworks, and The Art Studio of St. Augustine Beach.  And, new for 2023 … Francis Field.
For the full music lineup, list of venues, and more information, click here.