Dates and the music schedule for the St. Augustine Sing Out Loud Festival in 2020 are TBA. We will update this page as soon as details are released.
About the Sing Out Loud Festival
Date: Every Friday, Saturday, and Sunday in September of 2020.
Time: Various times.
Location: Various locations.
Website: www.singoutloudfestival.com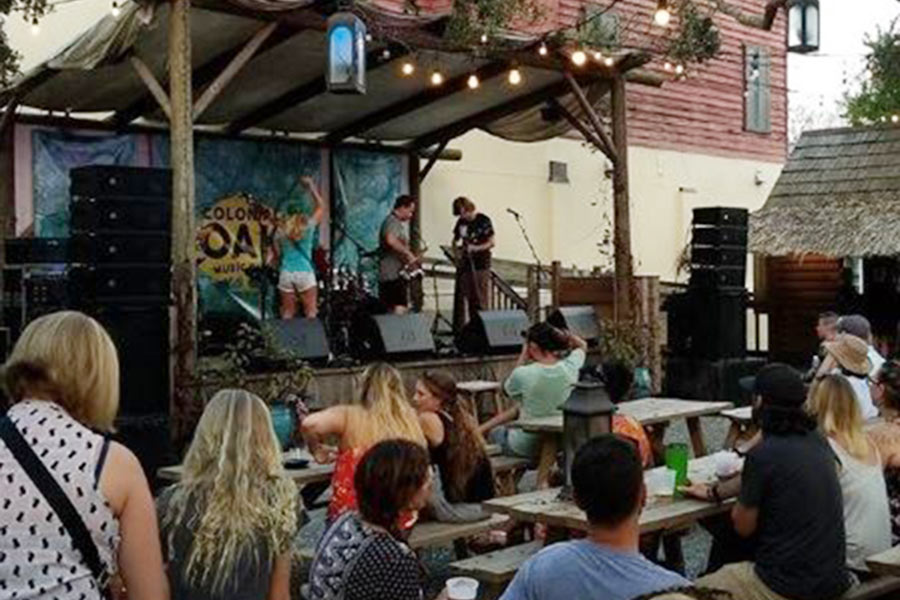 The Sing Out Loud Festival is a popular music festival in St. Augustine. It features two dozen bands or solo artists who perform concerts at multiple venues. The festival lasts three weeks and performances are every Friday, Saturday, and Sunday evening. Additionally, each concert is free to attend with the exception of one benefit concert. In 2020, the benefit concert is being performed by Brad Paisley.
The Sing Out Loud Festival has also been named one of the Best Music Festivals on the Beach in Florida by Coastal Living. In fact, the festival is Florida's largest free live music festival and benefit concert.
The festival is presented in partnership with the St. Augustine Distillery Co., Intuition Ale Works, St. Johns County Tourist Development Council, The Amp St. Augustine, and Traditional Lager.
About the Artists
This music festival features local and national artists performing a variety of genres. In fact, you'll find six-time Grammy-winning artists like Kasey Musgraves, award-winning activist musicians like Raye Zaragoza, and even local names like Hot Water Music from Gainesville, Florida. Additionally, genres being performed are as varied as the artists. Punk rock, Americana, indie rock, country, and pop are just a few types of music you'll hear at this festival.
About the Venues
Paired with upbeat live concerts are spectacular venues for an unmatched summer-night-ambiance. In fact, each location provides a spectacular backdrop. For example, a few of these venues include the Colonial Oak Music Park and Prohibition Kitchen on famous St. George Street and the Backyard at the Amp on Anastasia Island.
For the full music lineup, list of venues, and more information click here. To download the Sing Out Loud App, click here.