Fall brings great weather and many things to do in St. Augustine, Florida including Halloween activities. Over 400 years of complicated history have kept around plenty of ghostly residents making the Old City all the spookier. Along with pumpkin patches and corn mazes, families and friend groups can look forward to a long list of Halloween activities during the Autumn season.
St. Augustine Ghost Tours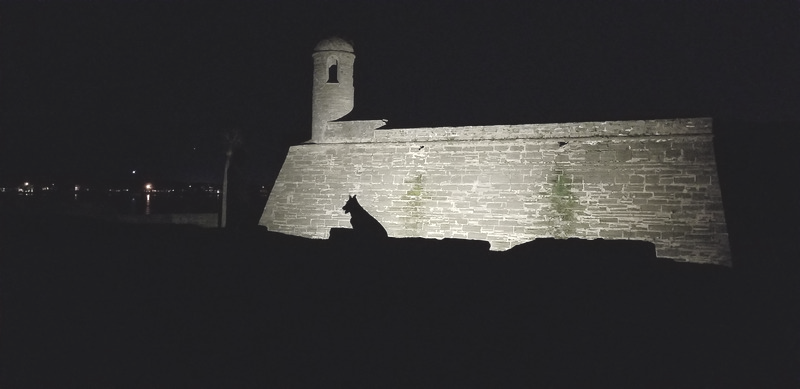 Although ghost tours in St. Augustine are a dime a dozen, each one is designed to explore a unique area, story, or legend. Pick from your choice of paranormal investigations in the cemeteries of Historic Downtown, spooky pub crawls, or haunted adventures on the grounds of major area attractions like the Lighthouse and the Castillo de San Marcos.
Dark of the Moon Tour – Explore the very haunted Lighthouse, which was featured on TAPS Ghost Hunters, Fox News, CNN, and more.
Dead Walk – Walk through the south part of Historic Downtown, known as the oldest, darkest, deadest part of the city.
Haunted Pub Tour – Visit the old and haunted pubs throughout Historic Downtown.
Hearse Ride – This tour features the grounds of the Castillo, St. Francis Inn, the National Cemetery and a "Murder House".
Ghost Tour About Romance – A tale about romance that went wrong – learn about the unfortunate lovers of St. Augustine.
Ghosts & Gravestones – Hop aboard a trolley and take an educational and laidback tour of haunted St. Augustine. This tour is great for families with older children.
Total Paranormal – Investigate an old cemetery and the grounds of the Lighthouse Park equipped with a K2 and a pair of dowsing rods.
Sykes Family Farms
Sykes Family Farms is a one-stop shop for the best of Fall activities. From a 9-acre challenging corn maze that you can conquer during the day or at night to sunflowers, pumpkins, hayrides, duck races, a corn cannon, a playground and bounce pad, and even a cow milking station! Children of all ages, families, and friends can enjoy the educational and agritaining environment that Sykes Family Farms provides each Fall. Find out when opening day is and the farms' hours of operation on our Sykes Family Farms Calendar Event.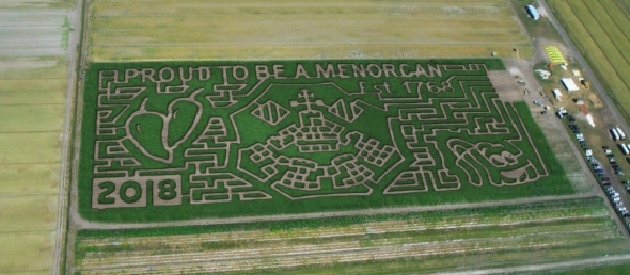 Halloween Costume Events 2019
When: October 19, 5:30 pm to 8:30 pm.
Where: Ancient City Brewing
About: Dress in full Halloween attire and get ready, get set, and go! during the Boos and Brewz 5k and earn a pint of beer of your choice, a Florida Race Day pint glass, and a finishers souvenir bracelet.
When: October 25-27, 2019; 5:30 pm to 7:00 pm
Where: Alligator Farm Zoological Farm
About: The Alligator Farm will host a three-night special Halloween event where attendees are encouraged to wear their costumes. Children and families will learn about creepy crawling bugs and beasts during their hands-on activities. Don't forget to bring your candy bag for trick-or-treating!
When: October 26, 2019; 8:00 am
Where: Authentic Old Jail
About: Dressed in your Halloween costume, meet us at the Authentic Old Jail to run, stroll, or walk and make the climb over the Vilano Bridge! Don't worry, all your hard work will pay off afterward during the costume block party which features breakfast, Bloody Mary's, beer, and live music. Will you make the break?
Pumpkin Patches
Whether you live in the area or are on a Fall vacation, pumpkins are great for carving, eating, decorating, and most of all picking! What better place to find your perfect pumpkin than a local pumpkin patch. Pick from round pumpkins, plump pumpkins, small pumpkins, large pumpkins, and everything in between – some patches even have a unique selection of gourds and squash!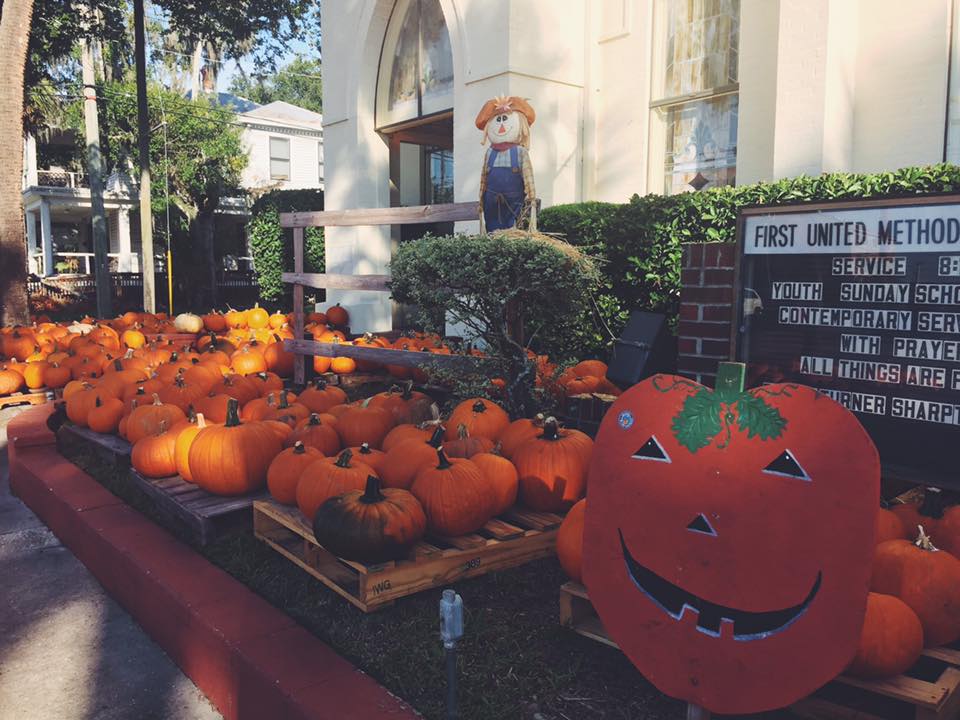 First United Methodist Church kicks-off their pumpkin patch season on October 3 at 5:30 pm! You can't miss their perfect Historic Downtown location as they display the pumpkins on the stairs and sidewalks of the church. This is a great patch to visit after a trip to Historic Downtown or to grab a pumpkin on the go!
Pumpkins promptly arrive at Shores United Methodist Church at 12:00 pm on October 5 – a prime pumpkin carving time! The patch is open every day from Monday to Saturday from 12:00 pm to 7:00 pm, and Sundays from 10:00 am to 7:00 pm. Additionally, it is an extra special place to get your pumpkin as profits support the local outreach ministries of the church!
Haunted Bed and Breakfasts
Sure, maybe you knew that a few of the cemeteries, attractions, and sightseeing hotspots are haunted. But, did you know that several of the St. Augustine Historic Inns are also haunted? That's right you can sleep in the very next door down from our ghostly residents. Don't worry – the ghosts occupying these Inns have a great reputation in the community. They are often referred to as friendly and harmless. Read more about them here.