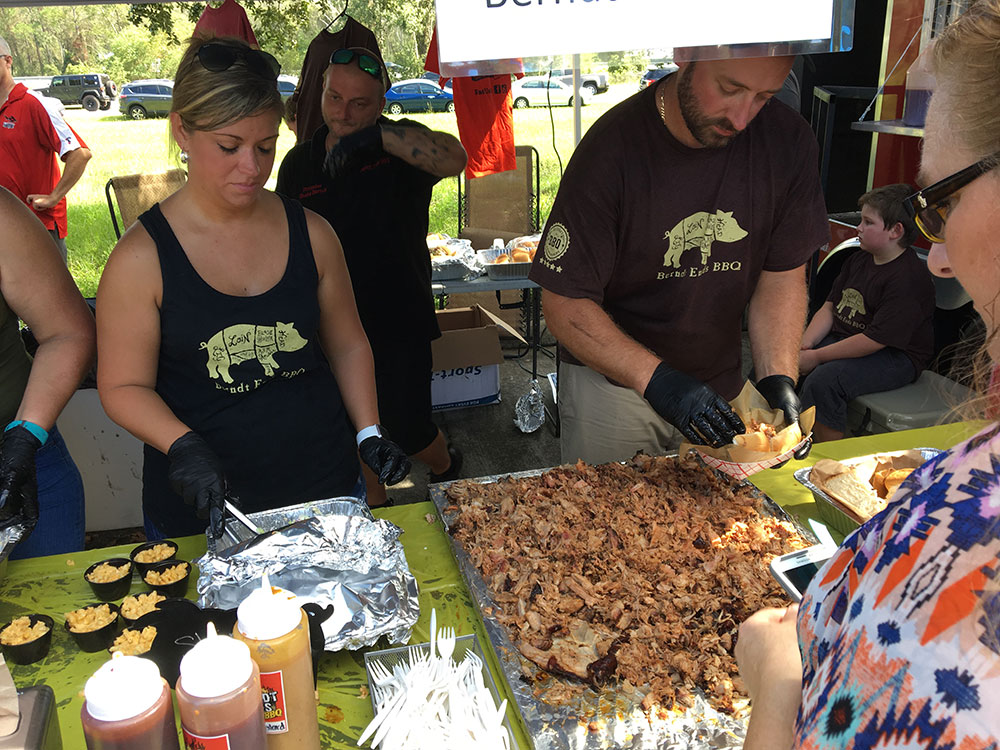 About the Datil Pepper Fall Festival
St. Augustine has a hot little secret!  That's right, it's the Datil Pepper Fall Festival!
The datil pepper has become somewhat of a mascot to the people of St. Augustine. So, each fall locals and visitors join together to celebrate the tasty pepper during the two-day Datil Pepper Fall Festival.
The festival features a variety of vendors with datil pepper products and more for sale.   There's also a plant sale hosted by the St. Johns County Master Gardeners that includes, of course, datil pepper plants.
Oh, be sure to check out the cook-off competition.  Professional cooks from local restaurants prepare recipes with datil pepper.  You get to taste their creations by purchasing tickets available at the information booth.
But wait, there's also the Amateur and Professional Hot Sauce Competition!  Vendors enter their hot sauces into the competition.  Visitors taste test and vote for their favorite sauce.
Additional Information
The mission of the festival is to educate the community about our beloved Datil pepper and provide agricultural awareness. Admission and parking for the festival are free.
So, if you like things a little "spicy", come out to the Datil Pepper Fall Festival and check it out.
What is a datil pepper?
The datil pepper is a small and spicy pepper, green to yellowish-golden in color. A mature datil pepper is a golden-orange color.
On the Scoville scale (which is a measurement of the spiciness of chili peppers), it has a similar heat unit as the Habanero pepper ranging between 100,000 to 300,000. The datil pepper has similar features as a habanero pepper, but it is longer and skinnier. It is also sweeter. However, it is approximately 12 times hotter than a jalapeño pepper when compared to the Scoville heat unit scale.
While the datil pepper is produced throughout the United States, it is predominantly produced in St. Augustine, Florida. Like other peppers, it is used in sauces, spreads, jellies, recipes, and more!