Catch the Holiday Spirit in St. Augustine
Five Places to Get Your Jingle On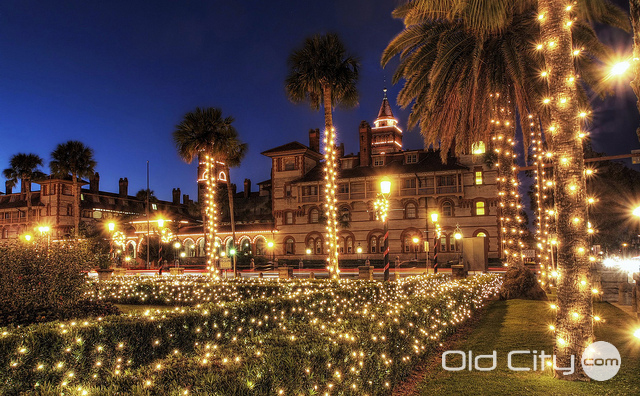 In St. Augustine, like other parts of the nation, some big-box retailers began overlapping holiday inventories in September. Halloween, Thanksgiving and Christmas decorations, stacked aisle-to-aisle, created a surreal display of seasonal whiplash. Next thing we knew, Christmas tunes began belting out of our radios before Turkey Day. And while most of the country was covered in snow, the Old City stayed stuck in 80 degree weather.
It's enough to make a Scrooge of anyone.
Yet, even before National Geographic ranked St. Augustine one of the top 10 places to experience holiday lights, our town was a special spot to celebrate the season. Certain aspects of St. Augustine's personality protect it from falling completely under the spell of over-zealous commercialism: a strong sense of place and history, Southern hospitality balanced by an influx of cosmopolitan residents, a multitude of small, locally-owned businesses.
Here are five ways to boost your holiday mood, St. Augustine style:
1. Soak up the Nights of Lights on a Country Carriages tour. Viewed from a horse-drawn carriage at a 19th century pace, the display is especially magical. If the weather turns chilly, drivers provide cozy blankets. Private tours are $85/up to four people. Insider Tip: Share a carriage with another couple and you may be able to trim the cost of your fare. Ask your driver.
Nights of Lights tours run through February 2nd and depart nightly from the Bayfront.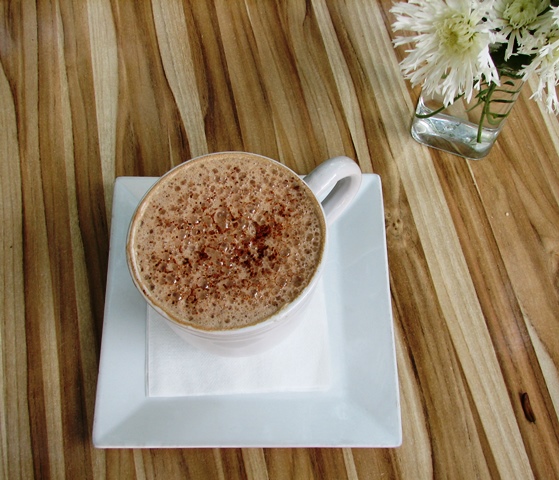 2. Sip a cocoa concoction. On weekends from 5:30-close, The Kookaburra hot chocolate bar allows patrons to mix and match cocoa toppings with glee. The bar includes everything from white chocolate sprinkles to caramel, cherry, blackberry and peppermint flavorings. Overlooking the Plaza, Kookaburra coffee shop is the perfect pit stop. A cup of cocoa will fuel several strolls around town to admire the lights.
Want to sample a sophisticated cocoa drink a bit closer to what the colonials imbibed? Visit Casa Maya, at 22 Hypolita Street. Your server will whip up a mixture of Abuelita brand Mexican chocolate, with just enough nutmeg and chipotle pepper to make it intriguing. It's hot cocoa for grownups, deliciously different from the instant variety.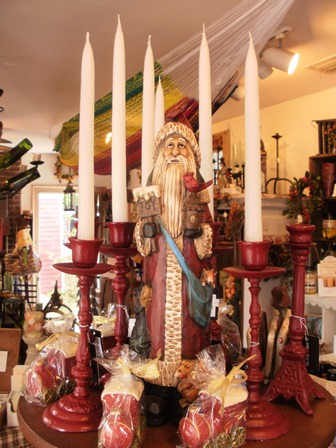 3. Inhale the scentual delights of Southern Lights Candle Company. As the sign reads, "Come in for the smell of it," and you'll discover tapers, pillars and votives instilled with a variety of exquisite aromas. All are handcrafted onsite by owner Susan Bradley a veteran candlesmith. Housed in an 18th century cottage at 12 Cuna Street overlooking Castillo de San Marcos , the shop comes by its historic patina honestly. It's one of St. Augustine's most enjoyable shopping experiences, akin to Williamsburg's colonial ambience. Insider Tip: Susan's bayberry tapers with jaunty bows make budget-friendly hostess gifts for holiday parties.
4. Indulge your silly side. Only the most hardened of humbugs could ride the Holly Jolly Holiday Trolley without smiling. Hop on, slip into the 3D glasses that turn millions of holiday lights into Santa's face and sing Christmas carols as you roll through a city high on holiday happiness. Fun for families, the trolley's a bargain at $9/adults Sun-Thurs; $12/adults weekends; $4/kids, 6-12. Tours run through January 4th and depart 6-8 p.m. from the Visitors Information Center, 10 Castillo Drive.
5. Attend St. Augustine's signature holiday event, The Nutcracker. Staged by the St. Augustine Ballet, this year's production features guest artists from the Royal Ballet and English National Ballet. December 21 and 22. Tickets are $25 and $30.
Disclaimer: Every effort is made to
ensure the accuracy of information on City Blog. Change is inevitable, so
please verify hours, prices and important information before embarking on your
Old City adventure.
Sharing
and re-posting this blog is encouraged. Please credit OldCity.com
when sharing.
Photo credits: Nights of Lights: OldCity.com; Casa Maya cocoa: Nancy Moreland; Southern Lights Candles: Susan Bradley.