History does not come without its share of mystery–especially in the city of St. Augustine. Ghosts and ghouls have been known to roam the streets after sundown and this is the perfect time of year to get an up close look. Take a look at one of the tours below and prepare for your next adventure.
GhoStAugustine Hearse Rides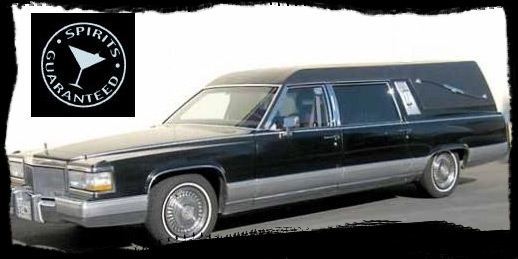 If the train's just not spooky enough for you, how about a hearse? Cruise through St. Augustine in a spooky old hearse along with your guide for the evening. For the 21 & up crowd, you might enjoy the Pub Hearse ride featuring spirits of both the paranormal and liquid variety. Group and private tours are available throughout the witching hours. Visit ghoStaugustine.com to make your reservations.
Ripley's Ghost Trains
Departing from the Ripley's Believe it or Not! Museum every night at 8:00 p.m., the Ghost Train will bring you on a close encounter with the paranormal kind. This 90 minute trek takes you to three of the most haunted locations in the Nation's Oldest City including the Oldest House, Tolomato Cemetery and Castle Warden. Each guest will receive his/her own EMF Reader and disposable camera to record any paranormal activity you experience along the way. For more information, visit Ripley's website.