Biketoberfest Attendees...
Knees in the breeze, and on your way to Daytona Beach for Biketoberfest? Well don't forget to stop by the nation's oldest city on your journey! Mellow back roads, major attractions, historic bed and breakfast's - and let's not forget, the best BBQ, seafood, American, and Southern food in Florida! Take advantage of the scenery on old A1A, ride from St. Augustine to Biketoberfest!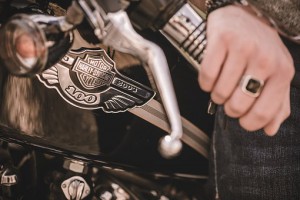 Above all else, St. Augustine is a town that enjoys a good meal! Whether you are looking for a steak and martini pairing, or fish & chips washed down by a cold one - you won't leave the Ancient City hungry!
Everyone rests easy in the Ancient City... From the goose-down pillows to historic buildings that are decorated with antiques - it is hard not to have sweet dreams here!
Not only is the Ancient City a great spot to catch a few Z's - we have some of the best attractions, a ton of free music, and festivals!
---
Sharing and re-posting this blog is encouraged. Please credit OldCity.com when sharing.
Disclaimer: Every effort is made to ensure the accuracy of information on the City Blog.
Photo credits: Raintree Restaurant, the Golden Gypsy, Florida Water Tours.