St. Augustine visitors and locals hurricane guide
As hurricane season continues, it is important to stay informed and have the most up-to-date information possible. A lot of hurricane preparedness information is focused on residents of coastal areas, but what about the people visiting? Knowledge is power, and arming yourself with the proper safety measures can mean the difference between a fun trip and a trip gone awry.
Luckily, the officials of St. Johns County and the City of St. Augustine have precautions and plans in place for any and every kind of weather condition. Linda Stoughton, the director of St. Johns County Emergency Management, says that the county does everything possible to offer as much assistance to visitors as it does to residents during weather emergencies.
"We would start out with notifications and warnings making sure visitors staying on the beaches or in the city receive the same information as the citizens do," Stoughton said.
When storms arise, visitors are encouraged to monitor TVs, radios and websites for the timeliest information. "Most people travel with smartphones," she said. "We have a twitter account and always put out press releases to all local media."
Local news channel: News4JAX
Local radio station: 103.9 FM WSOS
St. Johns County Emergency Management's Twitter: @StJohnsEOC
If you're at a campground or beach area
While some visitors stay in hotels around town, some choose to go camping or dock their boats at a marina. "We have communication with marinas and make sure they have information to give to people who came in by boat," Stoughton said. "We also have a large campground including Anastasia State Park and several beaches. Anastasia has a complete disaster plan in place. It is one of the most popular campgrounds along the state."
Mark Giblin, park manager of Anastasia State Park, says visitors should use caution to stay safe whether they are camping or just swimming at the beach. "When the park goes under a tropical storm or hurricane watch warning, we evacuate the campground the moment the warning or watch goes into effect," he said. "The biggest tip I would give is to not wait until the last minute. I see a lot of people think the storm's not going to come or not take threats as serious and find themselves in a situation."
As far as swimming is concerned, Giblin says to watch the beach warning flags. "Pay attention to those flags because sometimes a rip current or undertow are not necessarily present to the eye."
If you're docked at the marina
Being on the coast, many people take the opportunity to sail up instead of drive. Sam Adukiewicz, harbor master of St. Augustine Municipal Marina, says it's better to be safe than sorry.
"Find a safe place until the storm is over. If there is a bad storm, find a place for the vessel and stay ashore. Boats can be replaced, but lives cannot."
If you do find yourself in the marina during extreme weather conditions, be sure to stay informed. "We do our best to communicate with everyone to keep their eyes out on the storm," he said. "We can't make people leave, but we ask people to secure boats. We give them hurricane preparedness checklists. We watch the storm."
If you are in need of a hurricane preparedness checklist for your boat, go to boatus.com.
Safety tips
As far as safety is concerned, Stoughton says the main thing to do is stay alert and have situational awareness. Here are some tips from Stoughton:
Research ahead of time to see if you are staying
in an evacuation zone.
Be prepared to leave if you're told to by officials.
Understand hazards come with extreme weather.
Understand that different bodies of water have different hazards such as rip currents, extreme high tides, undertow, flooding, tornadoes, high winds.
Follow directions of local officials and try to move vehicles outside of flooded areas.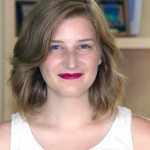 Natalie writes blogs for OldCity.com and Old City Web Services. She also runs social media accounts for OldCity.com, writes content for clients, and works on day-to-day projects. She loves taking pictures and trying out new popsicles from The Hyppo every chance she gets.