St. Augustine Shuttle Service
Check back for the latest updates on the St. Augustine Shuttle Service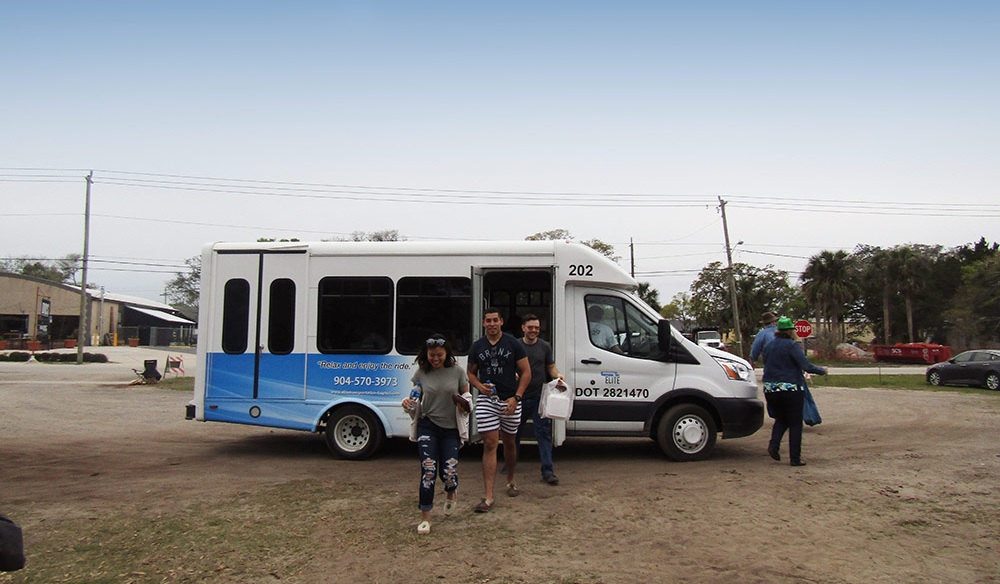 Updated on February 6, 2019.
Shuttle Service
St. Augustine's history, culture, sandy beaches, and over 60 attractions provide a number of things to do to keep you entertained for your entire visit. But, a unique lineup of festivals, events, holiday festivities, and weekend parades also beckon travelers to visit the Historic Coast.
During the weekends that St. Augustine hosts major special events, the City of St. Augustine provides free parking and free shuttle service on a first-come-first-serve basis. You'll also find information on this page about year-round free shuttles, like that at the Amphitheatre or the First Friday Art Walk, as well as shuttles you can catch a ride with for a small fee.
Free Spring Shuttle Service
On the following dates, visitors of St. Augustine can use the free shuttle service to travel to major events. Riders can park for free at either of two locations and get picked up; the shuttle then drops them off between the Visitor Information Center and the Historic Downtown Parking Facility. Pick-ups and drop-offs are every 20 minutes.
Shuttle Pick-Up and Free Parking
Shuttle Drop-Off
If you have any questions about the shuttle service please call (904) 209-4211 or email your questions to mobility@citystaug.com.