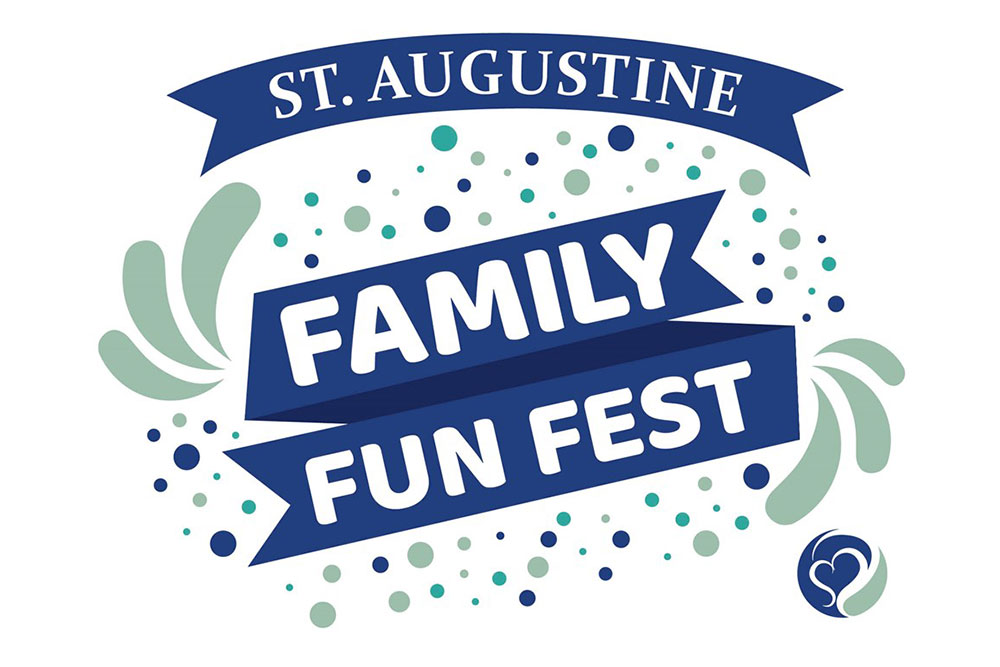 Mark Your Calendar
Date: April 2022 (exact date to be determined)
Time: 10:00am – 7:00pm
Location: Francis Field, 25 W Castillo Dr, St. Augustine, FL  32084
About St. Augustine Family Fun Fest
The St. Augustine Family Fun Fest is a fun-filled day for not only kids, but the kid in you!  The goal is to not only raise money and awareness for Alpha-Omega Miracle Home, but to provide a fun and positive environment for families in our community.
This fundraising event is held annually in April.   A perfect time of year for all the fun-filled activities…before the temperature starts really warming up.
Along with live entertainment, there are all sorts of activities.  Kids will have a great time with the Jumperama, face painting, games, costumed characters and golf activities.  Be sure to check out the crafts and line dancing as well.
There are also activities with Law Enforcement and Military.  And, there are fire trucks.  What kid doesn't love a fire truck?!
If that's not enough, there are vendors, raffle items, and community education and more!
Be sure to cheer on local athletes when they compete in the Team Obstacle Challenge Course.  A few featured obstacles include: Rock Wall, Jump Boxes, Tarp Pull, Row Boat and the Warped Wall.
You won't go hungry or thirsty either.  Food Trucks will be on hand with drinks and something to eat. For the "grown-up" kids, there's usually the option for beer.
This is truly a jam-packed, fun-filled day for ALL kids!
And, admission is very reasonable.  $5 for Adults, $3 for Seniors and Military, and free for ages 12 and under.
The best part is that funds raised go to Alpha-Omega Miracle Home, a 501(c) 3 non-profit.  They offer supportive housing to young mothers, their children, and senior women. They also offer community-wide outreach through their year-round Diaper Bank, Alpha-Omega Thrift Stores, and Adoption Assistance Services.