The schedules and songwriters for the St. Augustine Songwriters Festival, Oct. 23-25, 2020, are TBA. The information on this page is from the Songwriters Festival in 2019. We will update this page as soon as details are released.
Date: October 23-25, 2020.
Time: Times vary
Location: Locations vary
Website: Songwriters Festival
About the Songwriters Festival
Just like the Sunshine State, the Songwriters Festival is the kind of event that warms your soul. From throwback hits that your parents jammed out to, to your favorite songs growing up to today's hits, the music played at this festival will make you feel both nostalgic and inspired.
However, as you may have guessed the Songwriters Festival isn't just about great music. In fact, it's about spotlighting the songwriters too. Although you may know all the words to a particular jam, we bet you don't know who the song was written by, written for, or written about. This event presents a chance to really dive into the meanings of popular songs from yesterday, today, and tomorrow. While most festivals celebrate songs in some fashion, this one is more about the writers behind the songs. The festival is presented by Bozard Ford and is a totally free festival with the exception of the Randy Houser event.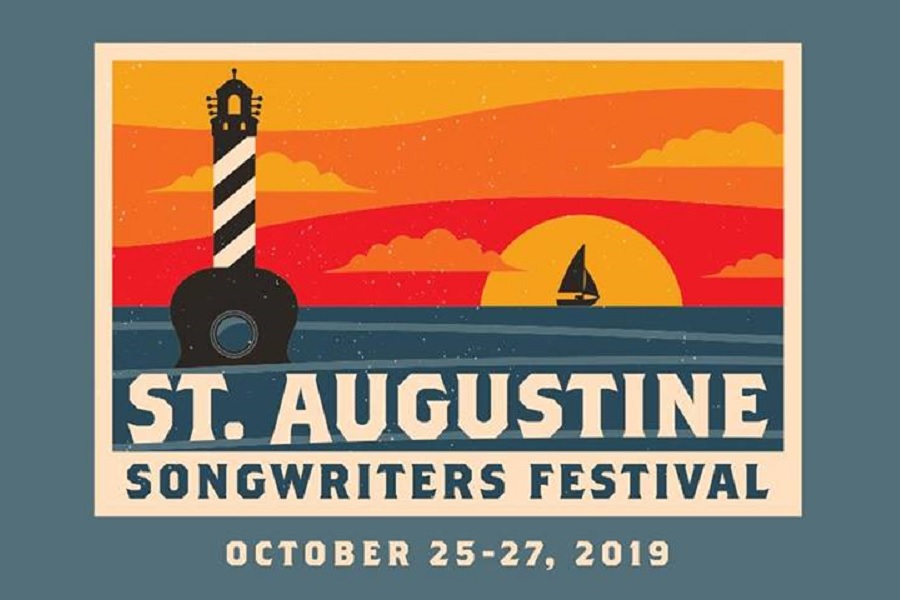 About the Songwriters
You've probably never heard of Travis Howard. But, we bet you have heard of the song "Heart Like Mine" by Miranda Lambert. To your surprise, "Heart Like Mine" was cowritten by Travis Howard and Miranda Lambert. This unique opportunity has given him insight into the creative thought process during the creation of the song. And then there is Cliff Cody – have you ever heard of him? Well, he collaborated with D. Vincent Williams of Rascal Flatts to cowrite "Down by the River." Both songwriters and others just like them are attending the Songwriters Festival to perform famous tunes they've helped write.
About the Venues
All concerts will be performed in downtown St. Augustine at one of the following venues: Prohibition Kitchen, Colonial Oak Music Park, Tradewinds Lounge. While each venue is vastly different from the next, they each have unique traits perfect for concert venues.
Entertainment at Colonial Oak Music Park
Songwriters Festival Special Events
An Acoustic Evening with Randy Houser
Date: October 27, 2019
Time: 6:30 pm to 10 pm
Location: Colonial Oak Music Park
Presented by Bozard Ford Lincoln and MySky Aviation, this event costs $100 per person will all proceeds benefiting relief efforts in the islands of the Abacos. The night kicks off with drinks, food, and a silent auction from 6:30 to 7:45 pm; next, Randy Houser will perform from 8 to 9:30 pm; lastly, a live auction is planned for 9:30 to 10 pm.
Songwriter Q&A
Date: October 27, 2019
Time: 10:30 am to 12 pm
Location: Colonial Oak Music Park
About: Join artists Cliff Cody, Kent Blazy, and Danny Myrick for a question and answer series about the famous songs they've cowritten.
Songwriters Festival Lineup
Note: Subject to change.
Friday, October 25th
12 pm to 1:30 pm
Terri Jo Box
Kyle Coulahan
Jason Duke
1:20 pm to 3 pm
Brock Berryhill
James McNair
Styles Haury
3 pm to 3:45 pm
3:50 pm to 5:20 pm
Mark Irwin
AJ Kross
Rob Synder
5:25 pm to 6:55 pm
Jim McBride
Matt Warren
Bridgette Tatum
7 pm to 8:30 pm
Troubadour 77 (Anna Wilson & Monty Powell)
Yesterday's Wine (Wyatt Durrette & Levi Lowrey)
8:30 pm to 10 pm
Justin Wilson
Jesse Rice
JT Harding
9:15 pm to 10:30 pm
10:30 pm to ?
Tommy Cecil
Halfway to Hazard
Danny Myrick & Friends
Saturday, October 26th
12 pm to 1:30 pm
Justin Wilson
Mark Irwin
Bridgette Tatum
1:30 pm to 3 pm
Halfway to Hazard
Yesterday's Wine
3 pm to 3:45 pm
Brandon Adams
Savanna Leigh Bassett
Melissa Bollea
3:50 pm to 5:20 pm
Davis Loose
James McNair
Brian Davis
5:30 pm to 7 pm
Cliff Cody
Brock Berryhill
Tyler Reeve
7 pm to 8:30 pm
Paul Jenkins
Steve Bogard
Jesse Lee
8:30 pm to 10 pm
Kent Blazy
Travis Howard
Danny Myrick
Sunday, October 27th
10:30 am to 12 pm
Songwriter Q&A with:
Kent Blazy
Danny Myrick
Cliff Cody
12:30 pm to 2:30 pm
Megan Linville
Terri Jo Box
Kyle Coulahan
Kaylee Rose
2:30 pm to 4:15 pm
Phillip White
Jason Duke
Brian Davis
6:30 pm to 10 pm
Disclaimer: Every effort is made to ensure the accuracy of the information in this article. Please credit OldCity.com when sharing and re-posting.