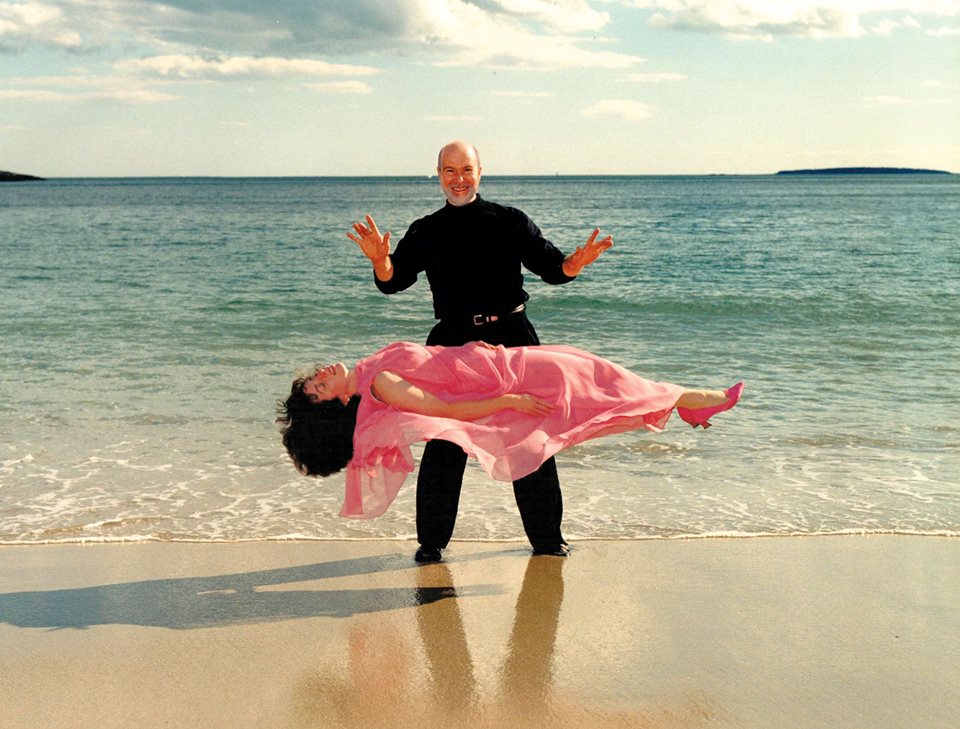 Do you love being bamboozled? Or, maybe you're looking for a few good laughs and some entertainment? Why not enjoy both, at Viktor Zenko's Magic and Mentalism Show – an illusionary magic show.
Upon discovering a Magic Show had made its way to St. Augustine I immediately bought tickets. Other than St. Augustine's Nights of Lights Festival, magic is obsolete in the Old City. Using Viktor Zenko's website, I purchased tickets and made my way to Palencia, just a short drive from St. Augustine's Historic District.
Magic Showtime
I entered the Houdini Parlor Theater to find a room packed with laughing families, friends, and couples. It was twenty minutes prior to the start of the show and Viktor Zenko was center stage baffling a few children. Although the show hadn't started, his thick Russian accent flooded the room, and I could see by the faces of the children that he was performing a teaser.
Viktor left the stage several minutes prior to 7:30 pm and returned promptly to reveal his metaphoric bag of tricks. He began the show with a single card trick that entailed fanning a normal deck size of cards, returning the cards to deck-form, and fanning them out once more. With no visible trickery, the deck was now smaller than the palm of my hand. Even the adult portion of the audience was reduced to "Ooohs." and "Ahhs."
A History of Mystery: Levitation
Previously to attending the show I researched Viktor Zenko and discovered that during each performance he promises to levitate an audience member! I have watched dozens of magicians perform, but, never one with claims of defying gravity.
As the show went on, each of Viktor's tricks got progressively amazing as he unleashed surprise after surprise. Without spoiling the show, I can tell you that; not even your own thoughts are safe, Viktor will make you laugh until you cry, and you won't believe what you see.
However, although magnificent Viktor can read minds and bamboozle crowds – all while schmoozing them with hilarious kid-safe jokes – nothing is as impressive as his finale trick: levitating an audience member. You will be flabbergasted at the site of a person floating in the middle of the stage. Viktor even waves his hands around their body, as if to say, "look, no strings." Despite replaying this trick in my head dozens of times (and also rewinding the video because I caught it on camera), I cannot figure out how he did it! Was this trick magic or mentalism? I will never know.
Show Information
I recommend getting there early, as I did, for pre-show comedy, small talk with the magician, and a front row seat!
What to Expect:
Viktor Zenko performs a family-friendly magic show that every age group can enjoy. You can expect to be bamboozled by his tricks and charm!
Tricks include:
Reading Minds
Manipulating Cards
Reading Art Work
Making Objects Appear/Disappear
Levitation
Other Illusions
About the Magician: Viktor Zenko
Viktor Zenko was beckoned by the International Brotherhood of Magicians to become a Gold Medal Finalist, at the young age of 19. From there, he's traveled worldwide performing at major venues such as; The Magic Castle in Hollywood, the Golden Phoenix Casino Showroom in Reno, the Walt Disney Amphitheater in Orlando, CBS Sunday Morning, and various countries like Itlay, Germany, Japan, and obviously Russia! Zenko has even performed in the home of novelist Stephen King.
Fun Fact: Viktor Zenko was the voice of the snowman in the movie Elf, starring Will Ferrell.
Disclaimer: Every effort is made to ensure the accuracy of information on the City Blog.
Sharing and re-posting this blog is encouraged. Please credit OldCity.com when sharing.
Photo credits: Viktor Zenko