So, the time for your St. Augustine vacation is finally here! You've packed your bags, booked your lodging, and planned out your itinerary. You're ready to go. But have you planned out how you're going to get around town when you get here? Transportation and mobility are things that can easily slip your mind in the vacation planning process, and chances are if you're visiting a new city, it's hard to know what to expect.
St. Augustine has been named as one of the Top 10 Most Walkable Cities in Florida by About Travel. The Ancient City truly allows its visitors to leave their car parked, save gas, and walk through history.
So, before you worry about how to navigate the city and where to park your car for each activity you do, check out these alternative transportation options!
Trolleys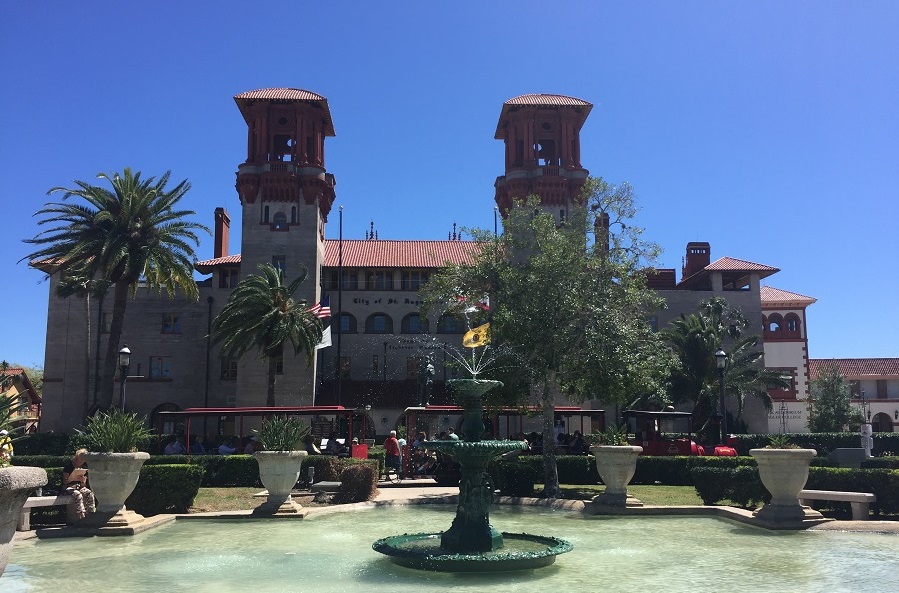 It's pretty much impossible to be in St. Augustine without seeing a trolley rolling through the city streets. Trolleys are run by Red Train Tours and Old Town Trolley Tours. This train-like transportation is convenient for those wanting to see the sights but also to be able to get around the city without worrying about parking or walking far distances. There are several trolley stops including the Colonial Quarter, Fountain of Youth, Castillo de San Marcos National Monument, St. George Street, Lightner Museum, Plaza de la Constitucion, St. Augustine Distillery, and more. Trolleys give visitors the freedom to explore and the reliability of consistent transportation. If you are staying downtown, the trolleys will even come to pick you up from where you're staying.
Pedicabs
If you need a quick lift around the city without wanting to call a taxi or a private tour around the city, pedicabs are a great option. A pedicab is a type of bicycle rickshaw. Pedicab of St. Augustine and Explore Tours & Pickups offer this service around town. Many people use pedicabs to get to and from special events like festivals and concerts when traffic is heavy.
Rental services
Want a more portable way of getting around on your own? There are several places around town that rent out different types of transportation such as bicycles, mopeds, and Scoot Coupes (2-seated scooters).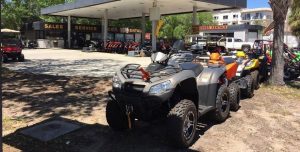 Explore Tours & Pickups

Explore Tours & Pickups are a relatively new way to get around the city. Explore Tours vehicles look like a mixture between a golf cart and a van. They offer pickups in the downtown St. Augustine area, as well as bike rentals. They also offer historical, night, pedicab, and private tours. Explore Tours are pet-friendly as well.
Carriage Rides

If you're looking for a relaxing way to see the city, carriage rides might be just the option for you. Enjoy a leisurely tour with your friends or family led as your tour guide takes you through the streets of St. Augustine. You'll find the carriages lined up along the bayfront. We recommend Southern Carriages, Country Carriages, and St. Augustine Horse & Carriage.
Walking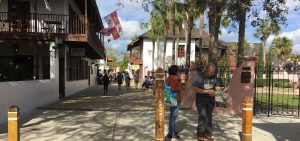 One of the best aspects of St. Augustine is that it's such a walkable city. Whether you're staying in downtown, uptown, or out at the beach, you'll be in close proximity to shops, restaurants, historical sites, and attractions. St. Augustine is extremely pedestrian-friendly with sidewalks and crosswalks situated frequently throughout the city.
Disclaimer: Every effort is made to ensure the accuracy of information on City Blog; please verify hours, prices and important information before your visit. Please credit OldCity.com when sharing and re-posting this blog.