Family Fun in St. Augustine
St. Augustine is known for its rich history, beautiful scenery, and cultural diversity. But it is also a destination for activities families can enjoy together. In search of something fun to do with the children? We've compiled a list of upcoming events with children in mind along with a list of places worth checking out as a family.
Upcoming events:

Children in grades K-8 have the opportunity to hone in their basketball skills during the Youth Basketball Clinics taking place from October 3 to December 3. Practices will be held at Ketterlinus Gym. They will have the chance to enhance their abilities while working with former Flagler College basketball players. Registration is available through Sept. 30 and more information is on the St. Johns County Parks and Recreation website.

This event will be fun for the whole family. A 1 ½ mile course will be put in place full of Pokemon to be caught. Participants will be divided into 3 teams and will have an hour and a half to catch as many Pokemon as possible. The winners will receive a Poke Ball medal. Early registration is recommended, but registration will also be available the day of the event starting at 7:30 a.m. on October 8.
This guided walk led by a County Naturalist will take place at 7:30 p.m. on October 14 at Canopy Shores Park. This is a great opportunity to learn about creatures of the night including the resident owls. Remember to bring a flashlight, bug spray, and water. For more information, contact AyoLane Halusky at 904-209-0348 or email him at ahalusky@sjcfl.us.
Ancient City Kids Day October 22
Ancient City Kids Day will take place from 11 a.m.–3 p.m. on October 22 at Francis Field. This free event will feature activities for children and families and include over 40 youth service agencies. The day will be full of carnival style games, arts & crafts, contests, and live entertainment. This popular family event will also feature educational information for parents on resources in the community.
Get into the Halloween spirit by navigating your way through a corn maze, going on a ghost tour, picking out the perfect pumpkin from the patch, or by going to one of the many Fall Festivals in the area. Read our blog on all things Halloween.
Fall is a great time of year to explore different festivals. Whether you're interested in Greek culture, arts and crafts, tiny houses, or food and wine, St. Augustine has enough festivals to keep your calendar full. Read our blog on festivals in and around the St. Augustine area.
Be sure and check out the following family-friendly destinations:
Beaches: Anastasia State Park, St. Augustine Beach, Vilano Beach, Butler Beach, Crescent Beach, Ponte Vedra Beach, Matanzas Inlet
Castillo de San Marcos National Monument
Colonial Quarter of St. Augustine
Fort Matanzas National Monument
Mini Golf: Anastasia Mini Golf, Fiesta Falls Miniature Golf
Ponce de Leon's Fountain of Youth Archaeological Park
St. Augustine Alligator Farm Zoological Park
St. Augustine Pirate & Treasure Museum
St. Augustine Lighthouse & Museum
Written by Natalie McElwee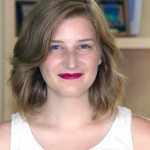 Natalie writes blogs for OldCity.com and Old City Web Services. She also runs social media accounts for OldCity.com, writes content for clients, and works on day-to-day projects. She loves taking pictures and trying out new popsicles from The Hyppo every chance she gets.