Three boutique donut shops have popped up in St. Augustine and they promise to leave the community with full bellies and smiling faces. Take your pick of gourmet craft donuts from Swillerbees, made to order cake rings from The Donut Experiment or donuts with toppings made from scratch from the mom and pop shop Fiction Donuts.
Swillerbees
Swillerbees is located just next to Flagler College on Granada Street. If you can dream it, then this gourmet donut shop has already created it! All jokes aside, you'll find everything from Miami Vice (hint: guava and cheese) to Unicorn Poop (apparently made from magic) to a Figgie Goat Cheese Donut. You won't find a shortage of creativity in this shop; try anything from their list of classic donuts; plain, funky cakes; craft donuts without filling, or biggies; craft donuts with filling. Owners of Swillerbees claim to be "average joes" but the more donuts we try, the more obvious it is that they're heroes.
The Donut Experiment
The Donut Experiment puts a fun twist on modern-day donut ordering. In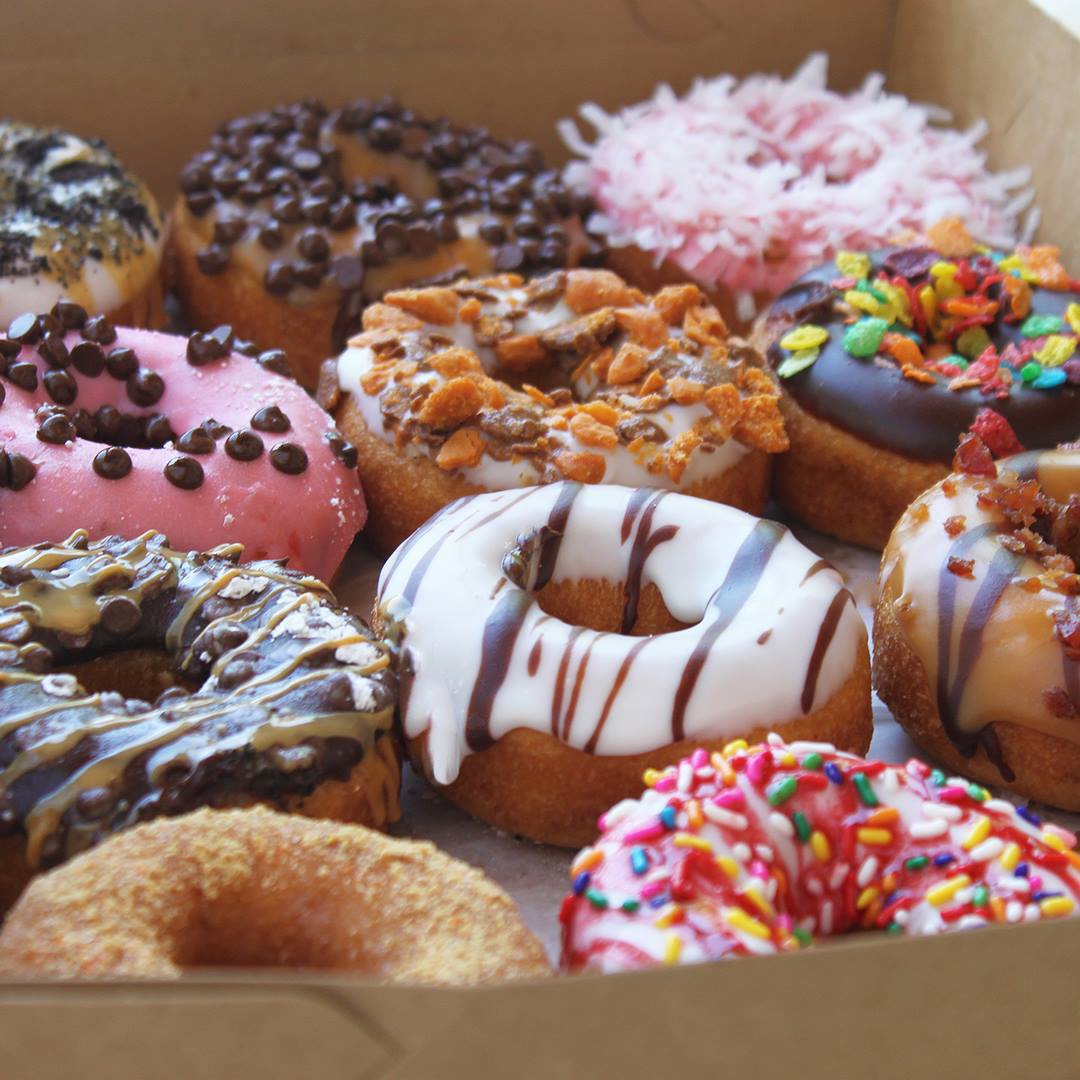 this cozy shop, donuts are made to order. Choose any of these delicious toppings or frostings to create your specialty cake ring: sprinkles, peanuts, coconut, graham crackers, Oreos, bacon, cereal, candy, chocolate chips, raspberry drizzle, peanut butter drizzle, sea salt, cinnamon, or sugar. This new concept has taken Florida by storm and the shop has received notable mentions from VisitFlorida.com, Sarasota Magazine, Sainsbury Magazine, Toronto Star, and Tampa Bay Times; on a national level, the Donut Experiment was recognized by The Wall Street Journal and The Sunday Post.
Fiction Donut
Despite their name, there is nothing imaginary about Fiction Donuts; they are delicious and a-dough-rable. A glance at the donut case and it becomes obvious that each donut is hand-crafted by a skilled baker. In fact, a dozen rings from here is just the treat you'd want to impress your co-workers or in-laws with; if you plan on eating one on the fly, rest assured they won't make a mess!
St. Augustine is famous for its history, beaches, and attractions. But, these donut shops are making the Old City a destination for foodies and more particularly for a neat and delicious treat.
Disclaimer: Every effort is made to ensure the accuracy of information on the City Blog. Sharing and re-posting this blog is encouraged. Please credit OldCity.com when sharing. Photo credits: OldCity.com, The Donut Experiment.