Collaborative District: Bringing New Energy to The Ancient City

Tucked away in a cluster of warehouses off of Riberia Street sits one of the newest creative endeavors in St. Augustine. Collaborative District, opened last month by locals Nick and Christie Carrera, aims to be a hot spot for all things imagination in The Ancient City.
So, what is it exactly? The couple renovated this 1960s fabrication shop into a space to host their two businesses, Urban Asado and Silver Sheep Design, along with other makers in the area. Upon arrival, you might think it's just another building, but once you walk up, you'll see it's anything but ordinary. The large metal door slides aside to reveal a 3,000 sq. ft. space containing a jewelry shop and workspace, art studio, welding shop, craft showcase, beauty bus, and more. Collaborative District invites its guests to explore their artistic side.
Meet the Creators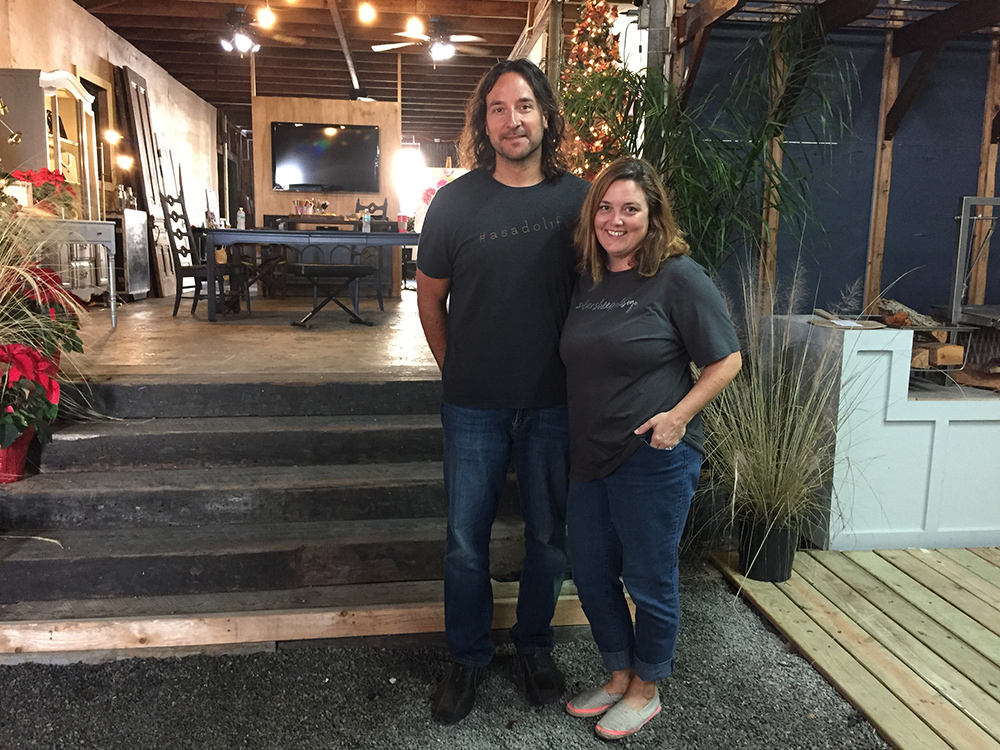 Nick and Christie left their jobs in business management to focus their careers on their art and now hope to shed light on the hidden talents of the city. Collaborative District has been their longtime dream, and when they saw the warehouse for rent, they knew it was time to take a leap and go for it.
Nick is the man behind Urban Asado, handmade Argentine-style grills inspired by his father's heritage where grilling brings the whole family together. He describes his grills as campfire cooking with a showy element.
Christie is the maker of Silver Sheep Design, handcrafted sterling silver jewelry inspired by her mother's jewelry making. She strives to create classic, wearable pieces that never go out of style.
Open and Ready to Create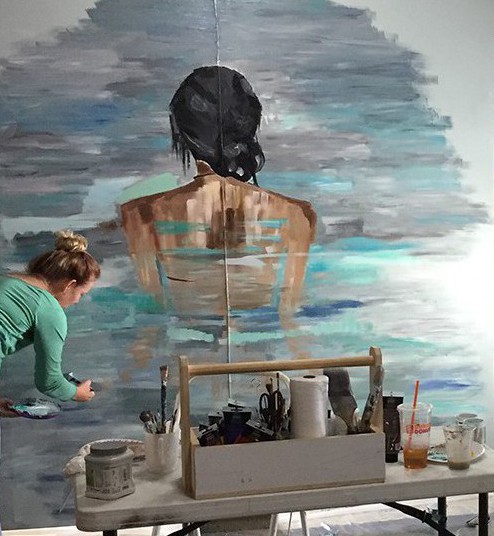 From floor to ceiling, every part of the Collaborative District space has been carefully thought out. The room flows from one area to the next with endless chances to explore. You might turn one corner and find a local artist painting a new project and then turn around to see Nick cooking on the grill. It is a place to peruse and get inspired, to create and gather with others. Take a walk around and browse or grab a seat and take in everything around you. Nick and Christie created Collaborative District to be a welcoming place for the community to come together and encourage the passions of those around them.
"We opened it to support other talented people who were working out of their houses, studios, and workshops and didn't have a place to be," Christie said.
St. Augustinians are already taking notice of this artistic spot and showed their support at Collaborative District's opening event last month. Along with Urban Asado and Silver Sheep Designs, local businesses who participated include Old City Brew, Moonbooch Kombucha, The Bardot Beauty Bar, The Freckled Mermaid, and local musicians.
Future Events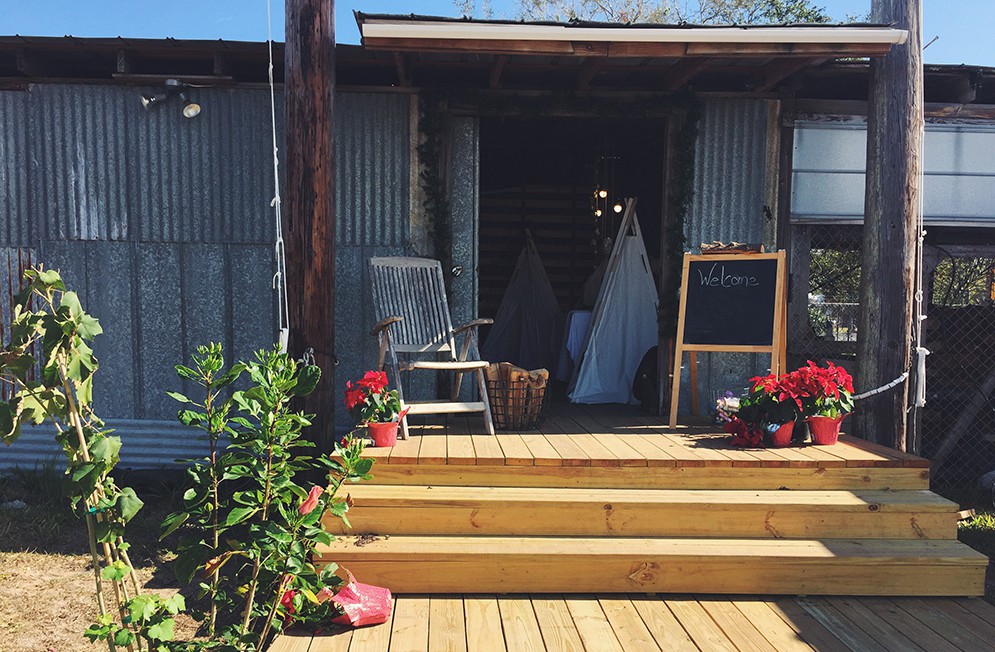 Collaborative District's next event will have a health and wellness focus, all about small changes you can make to enhance your quality of life. In the new year, they are going to be showcasing an emerging local artist's first art show. They will also be offering events featuring hands-on grilling demonstrations.
Their goal is to always be changing and evolving while remaining an authentic and inviting space for the community. Look out for their next get-together and plan to be inspired.
Follow Collaborative District on Facebook and Instagram at collaborativedistrict for future events and announcements.
Address: 150 Riberia St. Unit C
Phone number: 904-342-8359
Website: collaborativedistrict.com
Comments? Thoughts? Email n.mcelwee@oldcity.com
Disclaimer: Every effort is made to ensure the accuracy of information on City Blog. Change is inevitable, so please verify hours, prices and important information before embarking on your Old City adventure.
Sharing and reposting this blog is encouraged. Please credit OldCity.com when sharing.
Photo credits:
1. Showroom at Collaborative District. Photo credit: Collaborative District2. Nick and Christie Carrera, the creators and owners of Collaborative District. Photo credit: Natalie McElwee
3. Wendy Berthiaume, owner of Freckled Mermaid, paints a canvas at Collaborative District. Photo credit: Collaborative District
4. A grill from Urban Asado. Photo credit: Urban Asado
5. Sterling silver necklace from Silver Sheep Designs. Photo credit: Silver Sheep Designs
6. Freckled Mermaid's vendor area at Collaborative District. Photo credit: Natalie McElwee
7. Sterling Silver bracelets from Silver Sheep Designs. Photo credit: Silver Sheep Designs
8. One of the entrances at Collaborative District which leads to Freckled Mermaid's vendor area. Photo credit: Natalie McElwee