Say I Do, In Beachy, Historic  St. Augustine, Florida:
A Perfect Wedding Destination.

St. Augustine is a dream destination for most everyone. When you arrive, magic surrounds you. And love is in the air, and not in such a fantastical way as you might imagine. St. Augustine is one of the most popular wedding destinations in the United States, and the joyful spirits of those who've tied the knot here before you still linger. The old city is a bucket list visit in and of itself, but imagine spending some of the most important days of your life here. Imagine making unforgettable memories with the people and that one special person you hold most dear. Imagine getting married here.
St. Augustine is a Wedding Destination for Your Guests, Too
There's no better destination wedding spot than St. Augustine. You don't have to leave the country. Just head to the southernmost state, to the oldest city in the United States, and you and your guests will love every minute of it.  And isn't this the time where love is all around?
The Oldest City Has Everything You Need for Your Special Day
In addition to witnessing your matrimony in a magical city, your guests will enjoy the most charming hotels, beds and breakfasts and beach houses as accommodations. With the beach itself and the endless attractions of the city, any off-days will be filled with fun.
Your rehearsal dinner, bachelor and bachelorette parties, your ceremony and your reception–thanks to the superior offerings of planners, florists, caterers, spas, photographers, entertainment, and gorgeous venues for every event on your list–your big day will  be as one-of-a-kind and as special as the love you share with your sweetheart.
Make Romantic History in Historic Downtown
Picture yourself saying your vows in one of the oldest and most beautiful churches in the country, or within one of the most stunning museums in the world, among palm trees and fountains, beneath an archway of gorgeous tropical flowers in the country's oldest garden.
The historic wedding venues in St. Augustine are myriad, and the settings themselves are enough to make you swoon.
Start Your Life Together on the Silver Sands of St. Augustine Beaches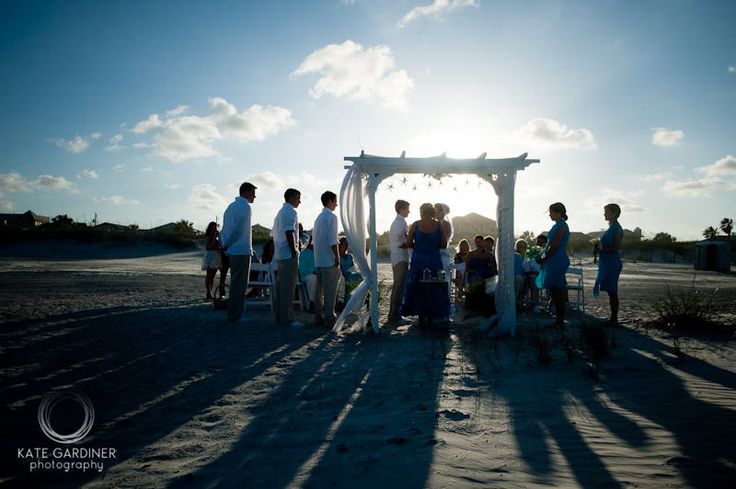 Sunrise, sunset, or in the middle of the most beautiful day, let your life together begin on the beautiful beaches of St. Augustine. Walk down an aisle on the isles of St. Augustine's white sand beaches, a canopy of tropical flowers and white chiffon floating mildly in the breeze, the beautiful Atlantic ocean waves ebbing and flowing, the wind whispering, and your ceremony both casual and stunning. Make a beach trip out of it with some great beach-side short-term rentals.
So You've Made the Right Decision. You're Hosting Your Destination Wedding in St. Augustine. Now What?
Check Out The St. Augustine Wedding & Events Association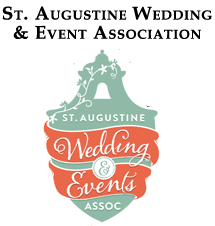 Even though you're not in town, you can begin your planning by consulting with the comprehensive and tried-and-true wedding resource that is the St. Augustine Wedding & Events Association. 
From accommodations, planning, catering and flowers to officiants, photography, and entertainment, you'll find the most trusted resources on this cooperatively created set of services all in one place.

It Takes a Village of Talent

Kate Gardiner, a professional wedding photographer for more than 20 years and board member of the St. Augustine Wedding & Events association says it better than this writer could:

"Since 2008 the St. Augustine Wedding & Events Association has helped couples planning a wedding in the St. Augustine and Jacksonville area find quality professionals to be a part of their wedding day.

Our network of over 30 vendors are vetted by our board members ensuring that the vendor is licensed by local and state governing bodies for their particular service, as well as recommended by other vendors in the community.

Association members meet once a month to share the latest trends in the wedding industry, making our vendors some of the best in Northeast Florida. Members get to know each other on a more personal level, and work together to make your event a seamless production."

Kate also offers her own reasons for being a part of this community.

" Working within this community just makes doing business so much easier," she said. "We all know each other and know what each vendor needs or expects in order to pull off a tremendous event."
And for a busy bride, possibly planning from out-of-town for her destination wedding, such an organization and community of services is a blessing.
A Picture Says a Thousand Words

The cliche is true for a reason. And her journalism background, she says, allows her to fade into the background, using her photojournalism savvy to catch the kinds of candid moments that more often truly reach the heart of what the wedding is all about–connection, the kind more often expressed when the images are captured without the notice of those experiencing some of their most special, emotional, touching, and funny moments. There's no pretense.

She also features beautiful portraiture, too.

"Weddings for me are a chance to tell the story of a couple's most memorable day," she says.

"Ten, twenty, thirty years from now they won't remember their wedding day from their own memories, more so from my photos of their day. I see that as a huge responsibility and gift to be able to play that part in their lives."
A gift as precious as a diamond to most.
Take A Look at All the Wedding Resources Right Here
Another excellent resource? Why the comprehensive St. Augustine wedding resources right here on our site, of course. We know this town inside and out and many of us are natives. We've attended numerous weddings at just about every special venue and have the pleasure of witnessing resplendent brides, grooms, and their giddy wedding parties all over town, and offer a few resources of our own.
Start Planning the Perfect St. Augustine Wedding



Planning
You don't want a thing amiss on your wedding day, and professional planners like these will ensure your wedding is orchestrated to absolute perfection. Count on any of these pros to create a wedding as special as you are: Coastal Celebrations, Elegant Events, First Coast Weddings & Events, St. Augustine Weddings & Special Events, The BIG Event, The Wedding Authority, and Destination Planning.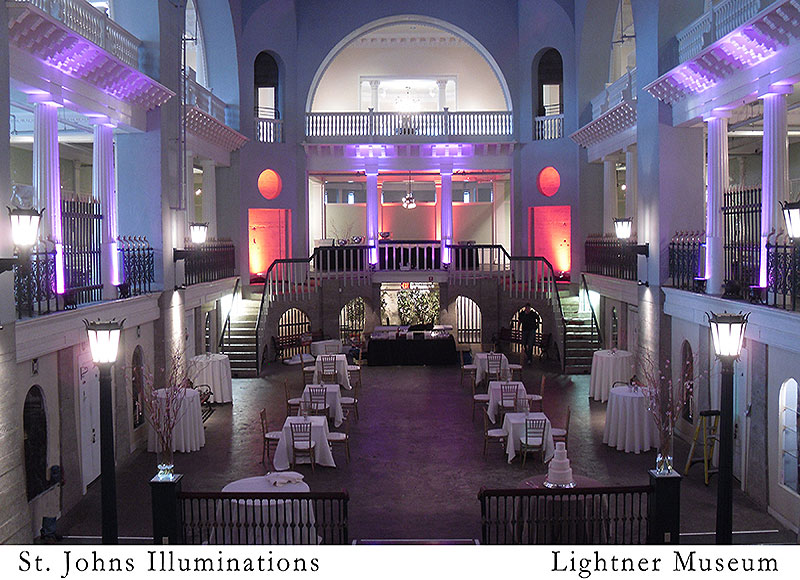 Venues
Whether you're planning a simple ceremony or a grand affair, the variety of St. Augustine wedding venues ensures you'll find your dream location both for your wedding and reception and often your accommodations, too. In addition to the amazing options offered by St. Augustine's wonderful wedding planners, unique options include Pearl of the Sea Luxury Bed & Breakfast, Weddings at the Reef, Fountain of Youth, Ximenez-Fatio House Museum, and Ponce de Leon Weddings,
Accommodations
Whether you're staying right downtown, saving money by staying just minutes from downtown, are staying on the beach, you can find the perfect accommodations to suit your needs. Whether it be a B&B, hotel, or vacation rental, a wide selection of options await in historic downtown, on the beaches, or in a vacation rental. Try the Hilton Garden Inn on St. Augustine Beach or The Oviedo House in historic downtown.
Catering
Food can make or break a wedding, and you can rest assured these talented caterers will exceed your expectations. A few options include The Tasting Room, By Design Catering, and The Chef's Garden.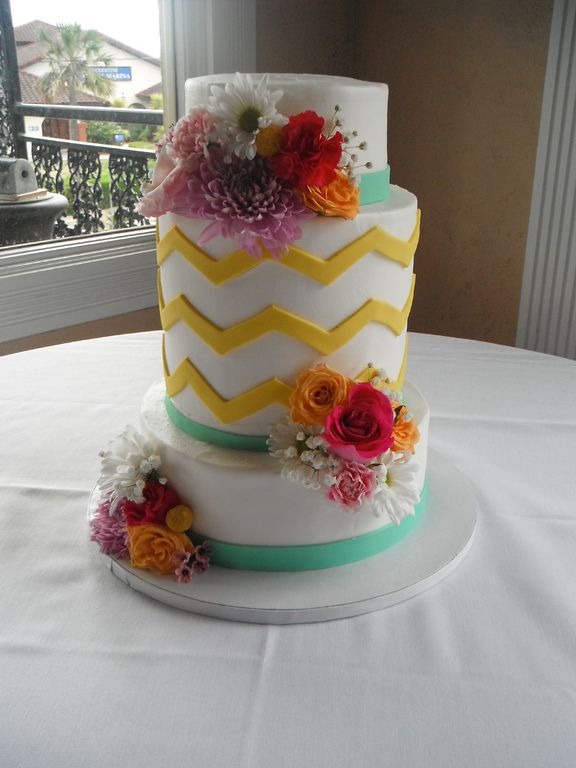 Floral Design
Flowers are synonymous with weddings in a very special way. They set the tone and reflect the couple's personality. And when done just right, create the kind of beauty almost as radiant as that bride! It takes a talented floral touch to do just that. Superior local specialists include The Conservatorie Floral & Event Design, Lori Parker Floral Studios, Jade Violet Wedding & Event Floral Boutique, and Flower Works.
Photographers & Videographers
Make sure every moment is captured more beautifully and imaginatively than you could ever imagine. A long line of talented wedding photographers and videographers each have their special touch, talent and vision to offer you. A few in town include Kate Gardiner Photography, Life & Love Studio, and Wilson Photographs.
Your Wedding Cake
Perhaps, after the dress and the venue, this is the most important part of your wedding reception. Find just what you're looking for from the amazingly talented wedding cake specialists in town, including Small Town Cake Shop,
Every Thing ELSE You NEED For
Your One-Of-A-Kind St. Augustine Wedding
Whew, that's quite a list already! Of course, there's a whole lot more that goes into getting ready for and pulling off a wedding–like gussying up at the salons like Small Indulgences,Debbie's Day Spa & Salon, and Panache Salon & Spa, finding the perfect entertainment, renting all that party equipment, and oh, yeah, finding an officiant–you know, the person who will marry you. St. Augustine's pros have you covered. We can't wait to see you!
Now, Get Ready Packing.
It's Your Wedding. You're Our Guest.

Once it's all in place, make sure to enjoy your day. Make memories. Look at the lights above. Dance. Ride a carriage through the St. Augustine streets. Swim in the surf. Rest in the sun. Live it up in luxury. It's your time. And St. Augustine is ready to make all of your wedding dreams come true.
Insider Tip: TAKE A VACATION TO ST. AUGUSTINE BEFORE PLANNING YOUR WEDDING!!! Make your reservations right away and plan for at least six months in advance for many of the most desired venues. There is A LOT to do in St. Augustine. Please check out OldCity. to review an extensive list of attractions, restaurants, accommodations, beaches, events and more.  The St. Augustine Wedding & Event Association was created to provide you with vendors and businesses that follow specific guidelines to ensure the highest possible integrity of services for you.
Disclaimer: Every effort is made to ensure the accuracy of information on City Blog, but please verify important information directly with your array or wedding destination resources mentioned in this blog. Sharing and re-posting this blog is encouraged. Please credit OldCity.com when sharing.
Photo Credits: Life & Love Studio, St. Augustine Weddings & Events Association, Kate Gardiner Photography, Small Town Cake Shop