Bringing Downtown Uptown: DoubleTree by Hilton Hotel St. Augustine Historic District and Oak Room Restaurant & Lounge
A Miracle Makeover: DoubleTree by Hilton Hotel St. Augustine Historic District
Remember Sluggers? The bar on San Marco somehow attached to the hotel? Right across from the Mission? Well. To say the DoubleTree by Hilton Hotel  St. Augustine Historic District and The Oak Room Restaurant & Lounge are stratospheric improvements upon both is an egregious understatement. Sluggers seemed to attract some of the most boisterous drinkers in town, and the hotel, well, it was an eyesore, too. So. As you drive down San Marco and see the breathtaking transformation, you're likely to shout. Even you locals, for this place, is truly a thrill to behold.
The Only Thing That's Change is EVERYTHING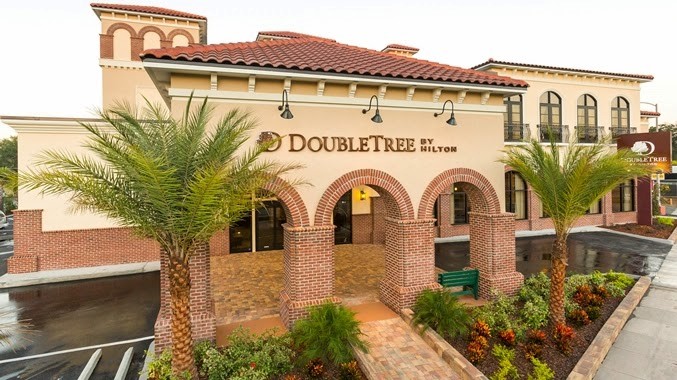 Everything and I mean everything about this brand-new hotel has changed–for the ultimate good of the city, its visitors, and even us locals. In addition to a brand-new, stunningly beautiful and more-than-your-average-chain-hotel originality. Wait until you see the floors, the restaurant! the ballroom, the original artwork for sale–on every floor, the bespoke woodwork, the period-style wall hangings! I could go on and on!
As you enter DoubleTree by Hilton Hotel St. Augustine Historic District, you'll find warmth and welcome. From the aged wooden plank floors to the yellows and oranges of the modern furniture, arranged like a cozy living room conveniently situated right next to a chic and seductive bar, square in shape, low in lighting, the whole scene is thoroughly inviting.
Enjoy the Best of St. Augustine at DoubleTree by Hilton
Doubletree by Hilton Hotel St. Augustine Historic District is an affordable luxury hotel featuring everything you need for truly indulgent overnight accommodations in gorgeous guest rooms and suites–all fully appointed with the luxe indulgences and modern necessities of a truly contemporary, full-service hotel. Enjoy luxurious suites and fully appointed amenities like the ONLY heated saltwater pool in St. Augustine, a state-of-the-art fitness center and up-to-the-minute business center and extraordinary service–including warm and delicious chocolate chip cookies upon your arrival.
A First-Rate Meeting and Event Space
Host wedding receptions, bridal showers, wedding breakfasts, small business meetings and parties, training…just about any group event…right here.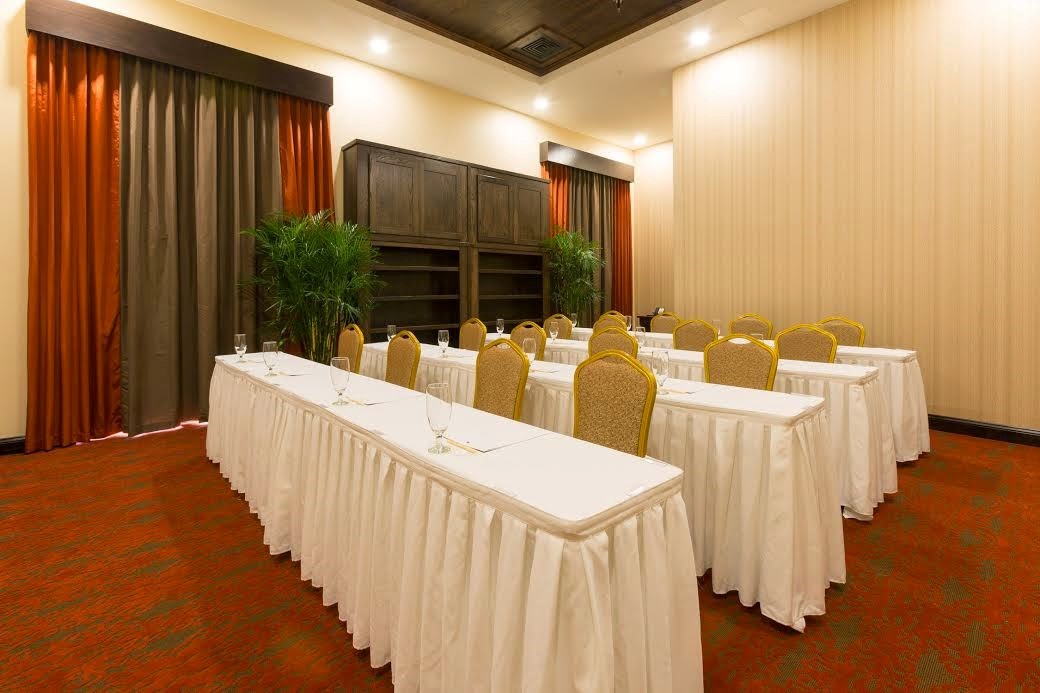 You'll impress your guests and enjoy every moment yourself as you leave the magic up to the superior professionals at DoubleTree by Hilton Hotel St. Augustine Historic District. In addition to beautiful views and extraordinary spaces, your guests will be treated to an especially delicious and customized menu of unexpected delicacies, all carefully created by Executive Chef Neil Baker, whose talent in the kitchen you'll have to taste to believe. More on that later.
Way-Above Average Banquets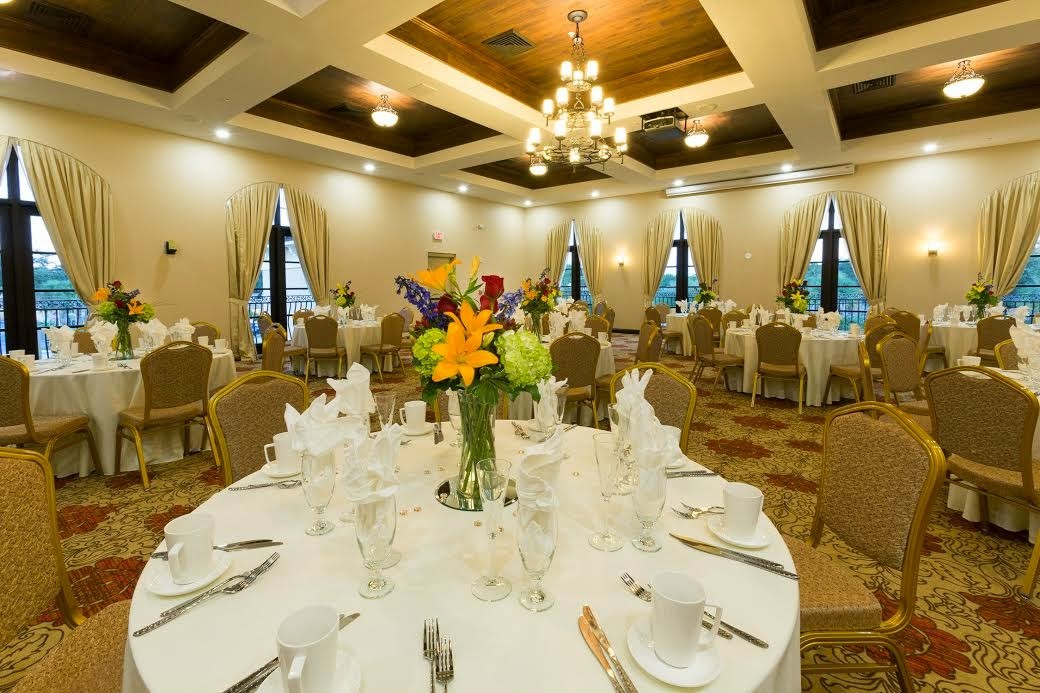 Food & Beverage Manager Keith and Executive Chef Baker have worked side-by-side at a number of restaurants, moving as a team to Oak Room Restaurant and Lounge. The two created the dining menu and the special events menus together and created a diverse, flavorful, and distinctive selection filled with delicious dishes for everyone in our party. Seriously.

Disclaimer:Every effort is made to ensure the accuracy of information on City log, but please verify hours, prices and important information before embarking on your Old City adventure. Sharing and re-posting this blog is encouraged.  Please credit OldCity.com when sharing. Photo Credits: DoubleTree by Hilton Hotel St. Augustine Historic
District.