An Enlightening Experience in the Heart of St. Augustine
The Lightner Museum and Reflections Bistro

Standing on the corner of King and Granada Streets in downtown St. Augustine, you bear witness to the magnificent obsessions of two powerful men. Both sides of King Street reveal the results of Henry Flagler's ambition: the Ponce de Leon Hotel (now Flagler College) and the Alcazar Hotel (now the Lightner Museum). Step inside the Lightner and you enter the world of a passionate collector. Some might say that Otto Lightner's obsession for collecting was a hobby that got out of hand. In his lifetime, the wealthy Chicago publisher acquired thousands of objects – so many, that in 1946, he purchased the Alcazar to house his collection. From the exquisite to the strange, it's all on display in one of the Old City's most fascinating museums. "Otto Lightner felt this would be one of the greatest museums of Americana and in a sense, it is," said Museum Director Robert Harper, adding. "It's been called the Smithsonian of Florida."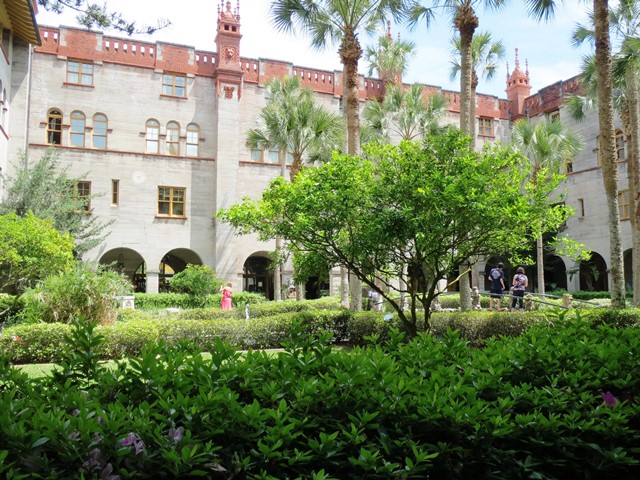 Visiting the Lightner gives you a glimpse into life in a Gilded Age resort. The opulent, light-filled lobby hints of elegant things to come. There's a beautifully restored grand ballroom framed by arches and a mezzanine overlooking the floors below. The former health spa, with its marble seated steam bath and plunge pool are still intact. The impressive indoor swimming pool, built in 1889, was the largest of its kind at the time. It's long been the home of Café Alcazar, an intimate eatery featuring live music seven days a week.
Back to Otto. His collections fill four floors of the museum and include glassware, sculpture and the kind of ornate, uncomfortable furniture the Victorians made famous. It's not all Victorian vanity, however. If there's one word that describes the Lightner collections, it's eclectic. "We have everything from Tiffany to toasters," said Jennifer Jordan. And indeed, an exhibit reflecting several eras of toaster technology is just down the hall from stunning stained glass pieces by Louis Comfort Tiffany.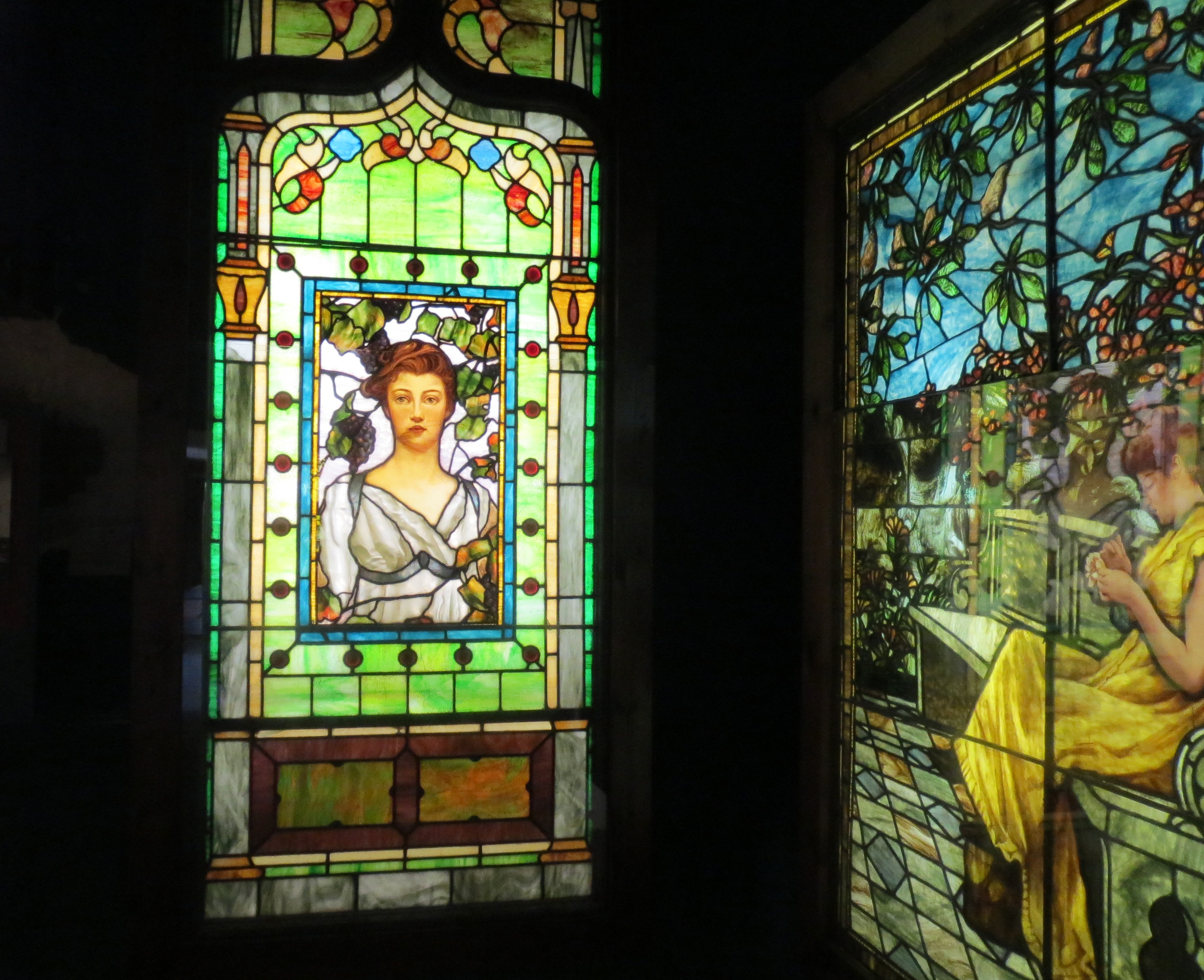 Ms. Jordan, who serves as the museum's volunteer coordinator, is one of five staff members. The Lightner relies greatly on the kindness of volunteers. To learn how you can help, call 904-824-2874 or email visitlightner@bellsouth.net.
Strolling through the Victorian Village is like looking into the lifestyles of the late 1800s, when St. Augustine became known as a resort destination. Displays of clothing, accessories, toys and top hats bring the past into fascinating focus.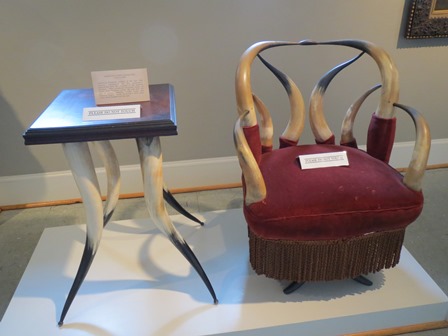 The Lightner for Little Ones
If shepherding kids through rooms filled with fragile objects seems like a reason to skip the Lightner, think again. The Museum has a kid-friendly side. Museum staff created a clever scavenger hunt questionnaire to spark the interest of elementary-age children. Somehow, they knew kids would love searching for a real Egyptian mummy, shrunken head and dinosaur egg. Those oddities are all here, as are Indian arrowheads, antique toys, a charging lion and grinning crocodile. With kids in tow, your best bet is to focus on the Science Room and Victorian Village, both on the first floor.
Older kids (including grown men) will appreciate the vintage cigar labels, Confederate army buttons and furniture made of steer horns on the "3F" floor. As a reward for good behavior, you can always promise children a chance to feed the fish in the courtyard ponds afterwards.
Timely Moments
If you visit at 11 a.m. or 2 p.m., check out the music demonstrations on the first floor. Wednesdays at 10 a.m., Barry Myers leads a Curator Tour that provides extra insights into the exhibits.
Insider Tip: Admission is free for St. Johns County residents.

Reflections Bistro
Even the most energetic tourists and locals appreciate a break from the hustle and bustle of downtown. Luckily, in the center of St. Augustine, there's an oasis of serenity, where classical music, fountains, fresh flowers and excellent food restore your sanity. Located inside the Lightner courtyard, Reflections Bistro is a refreshing recent addition to the Old City restaurant scene.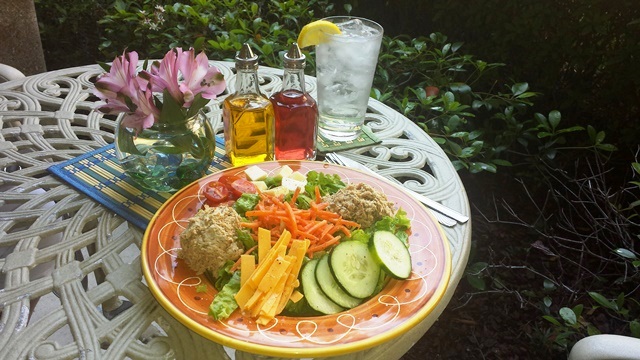 It's owned and operated by Kristian and Laura Kohrs, familiar to Art Walk enthusiasts from their Aviles Street gallery days. The Kohrs have merged their Natural Reflections Glass art business with a café featuring indoor and outdoor dining.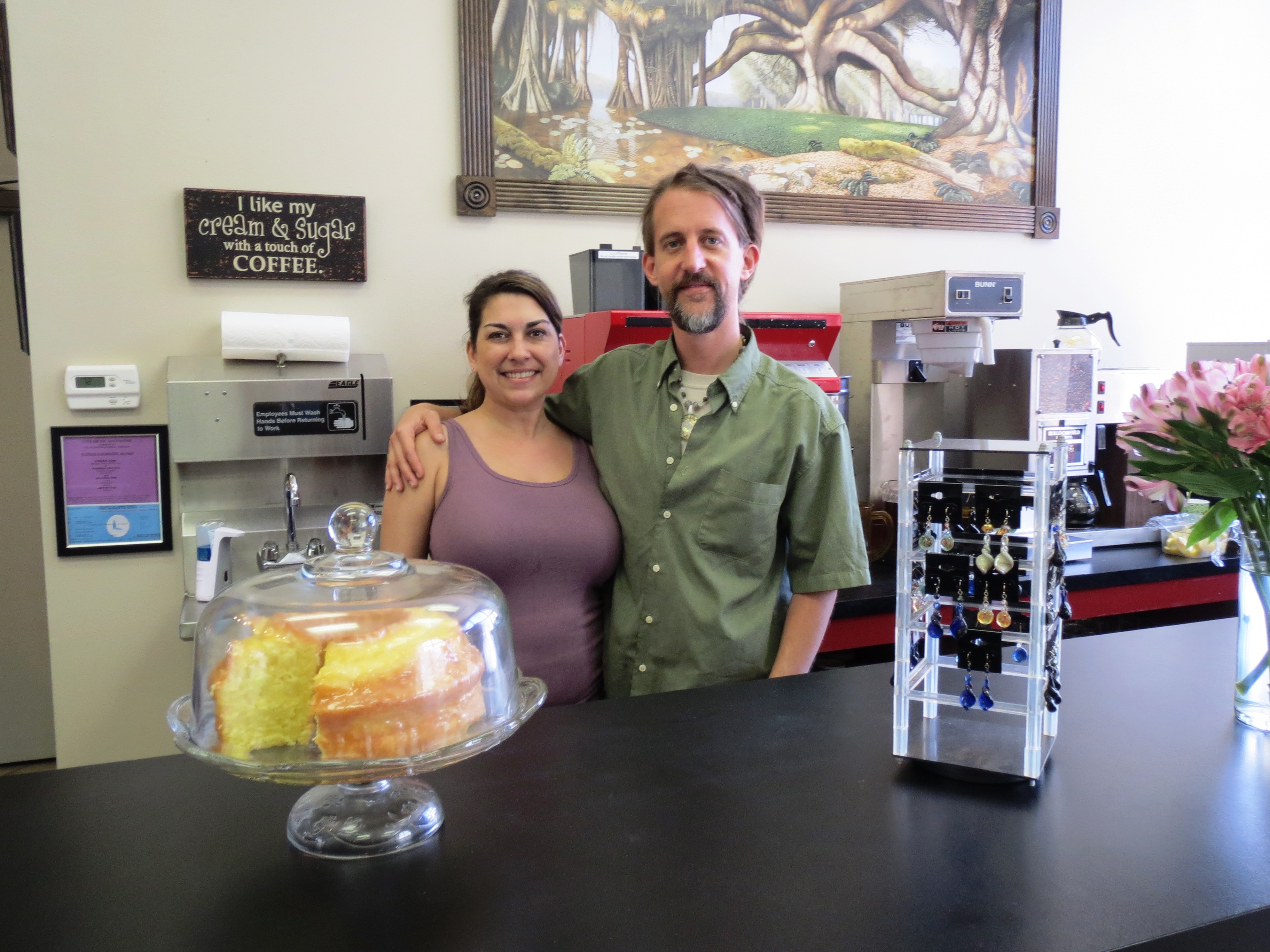 Small by design, the Bistro allows the Kohrs to focus on fresh ingredients and attentive service. "We're focusing on simple, consistently high quality food," said Kristian.
Laura agreed, adding, "We use locally-sourced products whenever possible. About 85 percent of our produce is from the Saturday Farmer's Market. Our coffee is roasted by Jayell's and our bread comes from Jeffreys Bakery north of town."
Reflections is the ideal spot for a healthy, yet satisfying meal. Breakfast, served all day, includes favorites such as the Flagler Wrap, a scrambled egg, ham and cheddar cheese concoction that will fuel you for a full day of walking around town.
Lunch selections range from light soups and salads to substantial sandwiches like the San Sebastian. Tucked inside homemade bread are Boar's Head Black Forest ham, Granny Smith apples and Brie. There's also a kid's menu. Another nice change of pace is price – there's nothing over $10 on the menu.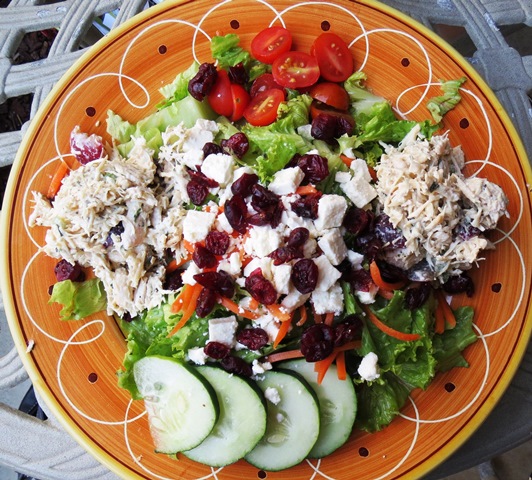 Reflections Bistro provides pleasantries that are increasingly rare in larger establishments. The food is beautifully presented on colorful glass plates. Coffee is served in unique mugs Laura found in a local antique shop. The peaceful setting encourages conversation. Seated at an outdoor table, listening to classical music and surrounded by beautiful architecture, you feel transported to a time when life moved at a gentler pace. Not a bad bonus, for the price of lunch.
Reflections Bistro is open 10-5, Monday – Saturday.
Comments? Email nmoreland@oldcity.com.
Disclaimer: Every effort is made to ensure the accuracy of information on City Blog, but please verify hours, prices and important information before embarking on your Old City adventure.
Sharing and re-posting this blog is encouraged. Please credit OldCity.com when sharing.
Photo credits: Reflections Bistro table scene: Cecile Browning-Nusbaum; all others: Nancy Moreland.