Colonial St. Augustine Comes Alive at Government House Museum
Exhibit puts 21st Century Spin on 16th Century Town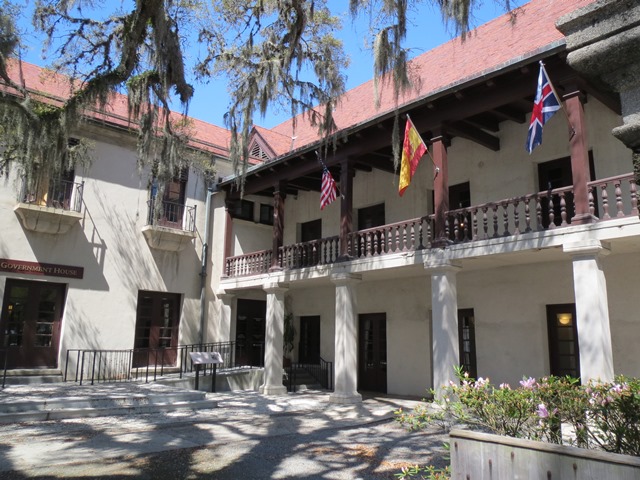 Colonial St. Augustine pushed the "multiculti" envelope centuries before it became a buzz word. The fledging settlement was a melting pot with interracial marriages, slaves who bought their freedom and mulattos who became prominent landowners. Old City culture evolved from Spanish, Native American and African influences, but Catholicism was the great leveler. For Spaniards, religion was more important than skin color or social status.
That's the message of "First Colony – Our Spanish Origins," the current exhibit at the Government House Museum overlooking the Plaza. On loan from the Florida Museum of Natural History, it's another of the high quality exhibits to visit St. Augustine in recent years.
"We look at multiculturalism as a modern development, but it was alive and well in 16th century St. Augustine. First Colony presents history in a way that makes it easy to relate to. It connects visitors with the individuals who founded our city. In that sense, it puts a face on history," said Willie Masson, general manager of the Government House.
The First Colony exhibit gives a glimpse into the health, wealth, religion, weaponry, playthings and daily life of early St. Augustine. It features Indian and Colonial artifacts and interactive touch screen displays that appeal to the 21st century mind. Using 3-D gaming software, visitors can "fly" through the original settlement and hear stories from its residents. All signage is bilingual, a plus for Spanish-speaking visitors.
Looking at artist renderings of settlers and reading their stories, you marvel at their hardships and opportunities. Did Estefania de Cigarroa, kidnapped by pirates as a teenager and later returned, ever recover from seeing her little sister killed? How did Diego de Espinosa, a mulatto, make his remarkable rise to wealthy landowner status?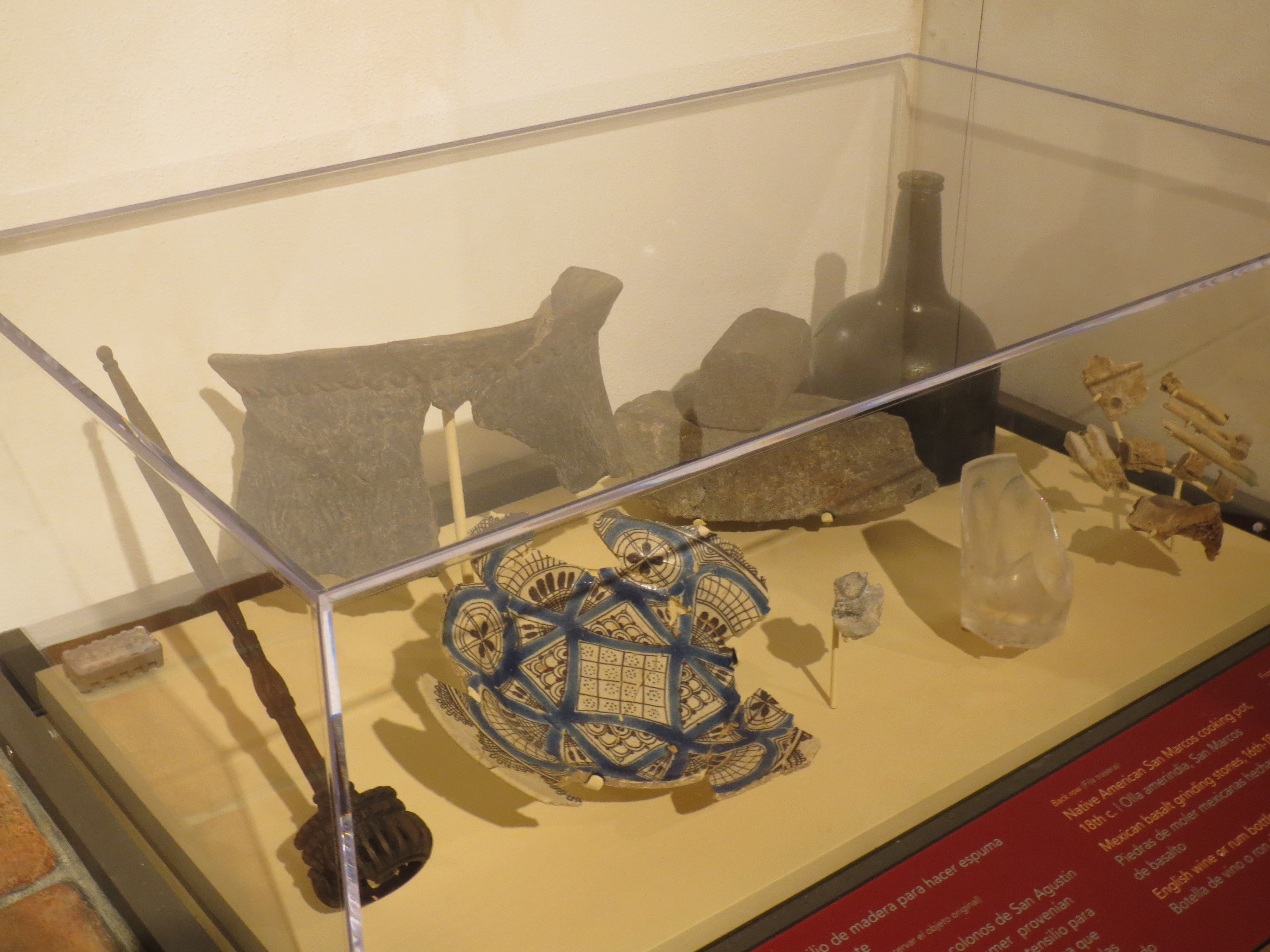 History becomes tangible when you see the belongings of early residents. How many hours did the Timucuan Indian spend holding her well-worn shell scraper? Was the gentleman who spent the glimmering gold escudos (coins) the same fellow whose weapon had a brass trigger guard? Did the woman who wore those still-stylish earrings stroll the same streets we do today? Even less attractive artifacts are intriguing. Leftovers like you never want to find in your fridge – pig bones and carbonized corn cobs – connect us to the past through mundane daily rituals.
"The Colonial Quarter tells St. Augustine's civilian story, the fort explains military history and the Government House reveals the cultural side of the city," said Willie Masson. The renovated Government House is impressive. "There's been a government building on this site since the 1570s," Masson explained. In the early days, the building served the same purpose as the White House in Washington. Spanish and British governors lived and worked here. It's also been a post office and court house.
Insider's Tip: Buy an Explorer's Passport ($19.95) and you get admission to Castillo de San Marcos, the Colonial Quarter and Government House Museum. Passports are available at the Visitors Center, 10 Castillo Drive.
"First Colony" runs through 2015. The Government House is at 48 King Street. Admission: $7.99 adults; $5.99 adults age 62+; kids $5.99; $5.99 for St. Johns County residents; $3.99 for St. Johns County kids. Hours: 10 a.m. – 5 p.m., Monday – Sunday, except Christmas.
Comments? Email nmoreland@oldcity.com

Disclaimer: Every effort is made to ensure the accuracy of information on City Blog, but please verify hours, prices and important information before embarking on your Old City adventure.

Sharing and re-posting this blog is encouraged. Please credit OldCity.com when sharing.
Photo credits: Nancy Moreland