Holiday Tours a St. Augustine Tradition
Historic homes and inns open their doors during December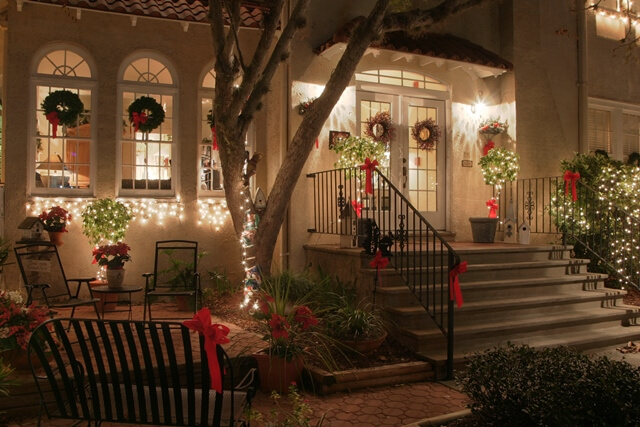 Every December, visitors and residents get a special gift: an invitation to step inside the garden gates and into the
private courtyards of St. Augustine's prettiest properties. This
month, Saint Augustine Historic Inns and the Garden Club of St. Augustine stage separate, one-weekend tours
of historic bed and breakfast inns and private homes. It's a chance to see
dozens of historic places decked out in their holiday finery, while supporting community causes.

Global Glamour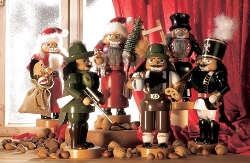 Now in its 20th year, the Bed and Breakfast Holiday Tour happens December 14 and 15, 1-5 pm each day. To reflect this year's theme, "Christmas Around the World," 24
inns will feature the holiday traditions and cultures of different
countries. The $25 tickets are good for two days and include refreshments at
each stop. Tours are self-guided and easily navigated by walking. Free shuttles, courtesy of Old Town Trolley, also stop at locations along the
tour route. Tickets are still available at: www.StAugustineBandBTours.com Rembrandtz Gifts at 151 King Street and Metalartz Gallery at 58 Hypolita Street.
Partial proceeds of ticket sales will benefit the Betty Griffin House, a resource for victims of domestic violence.
Party Like it's 1513
The Garden Club of St. Augustine has a tradition of outdoing itself, year after year, with the quality and beauty of its holiday home tours. Another Garden Club tradition is the sold-out tour. For the last three years, tours sold-out in advance. Unfortunately for procrastinators, this year was no different. Before you yell at this blogger for featuring a sold-out tour and end up with coal in your stocking, mark your calendar for next year. Tickets generally go on sale in early October.
This is the 45th year the Club has held a holiday home tour. This year's theme, "La Navidad en la Florida," celebrates the 500th anniversary of the discovery of Florida in 1513.
One of St. Augustine's most venerable institutions, the Garden Club was founded in 1926, to promote beautification and conservation, concepts that are especially important today, with the growth of the Old City.
Proceeds from this year's ticket sales will help fund Club activities and scholarships to Camp Wekiva, a summer camp that teaches kids to appreciate nature.
Insider Tip: December in St. Augustine brings changeable weather – windy and rainy one minute, sunny and warm the next. Dress in layers and wear comfortable shoes. Even with shuttles, you'll walk some distances, up stairs and over our beloved, but uneven brick lanes.
Disclaimer: While every effort is made to ensure the accuracy of information on City Blog, we recommend that you verify hours, prices and important information before embarking on your Old City adventure.
Sharing and re-posting this blog is encouraged. Please credit OldCity.com
when sharing.
Photo credits: Saint Augustine Historic Inns and The Garden Club of St. Augustine.