Exploring the St. George Street Shopping District
St. Augustine's well traveled thoroughfare still holds surprises for tourists and locals.
In St. Augustine, Florida, St.
George Street is the epicenter of tourist activity – so much
so, locals often feel obligated to avoid the area. That's a shame, because although
St. George has its share of kitsch and crowds, it still offers one of Florida's most unique
shopping experiences.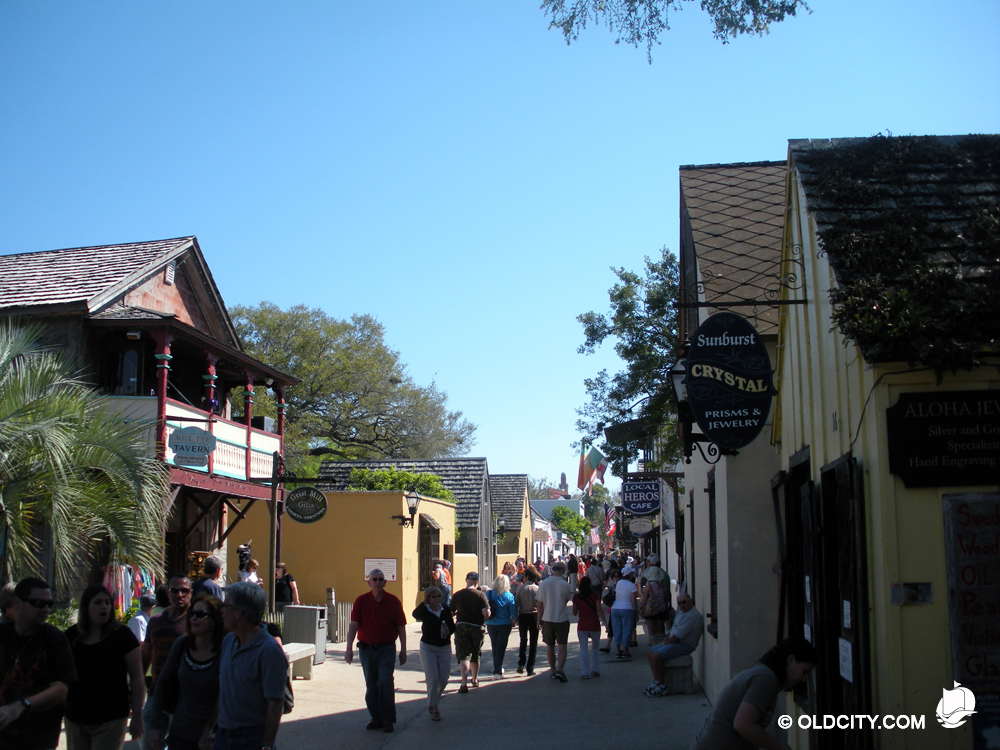 Strolling along this nine-block pedestrian-friendly
thoroughfare, you experience moments not found in malls. Ducking in and out of
shops, you catch savory scents from restaurants, bakeries and candy shops. Relaxing
on a bench in the sunshine, you hear a medley of foreign accents and local,
live music. Best of all, you go beyond the big box scene in favor of unique
boutiques and one-of-a-kind finds.
For
tourists and locals alike, St. George Street deserves a second look.
Delightfully
Different
If it's paper
towels or paint you're after, stick to major retailers. If you're
searching for
organic soap, hand-crafted cigars, unusual home decor,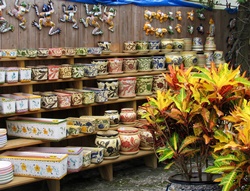 vintage clothing or meaningful
gifts, St. George is your place. For a few hours, forget that you're a tourist trying
to pack it all in or a jaded local with a list of chores back home. Slow down
and explore – St. George storefronts are just the beginning. Ramble down
alleys, peek around corners. Spots like Saint Augustine Art Glass delight
visitors with garden courtyards tucked behind the main store. A willingness to
wander reaps fun finds and pleasing prices – in many cases, shops slightly off
the main drag have lower rents and therefore, lower prices.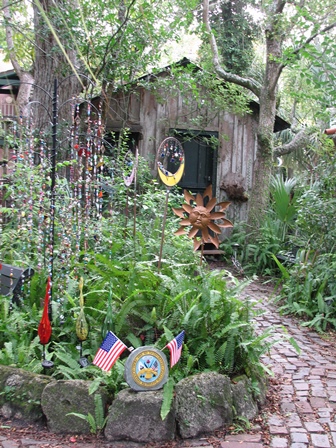 Timing
is Everything
Any
shopkeeper will tell you: Monday – Thursday is the best time to visit. Crowds
and traffic are lighter; parking is easier. If you can't avoid weekends, visit St. George early in the day. Weekends, your best bet for parking (and most
central location) is the Historic Downtown Parking Facility. Known as "the
parking garage" in local vernacular, it's at 10 Castillo Drive, behind the St.
Augustine Visitor Information Center. Weekdays, if you're willing to walk a bit further, check out the metered parking on surrounding side streets. It's less
expensive for short excursions and you'll get some exercise while walking through downtown
St. Augustine's historic neighborhoods.
Insider
Tip: The Park Now card offers discounted parking for St. Johns County residents.
Purchase one at the St. Augustine Financial Services Center, 50 Bridge Street,
Monday-Friday, 7:30 a.m. – 5:00 p.m.
Disclaimer: Every effort is made
to ensure the accuracy of information on City Blog. Change is inevitable, so please verify hours, prices and important information before embarking on your Old City
adventure.
Sharing and re-posting this blog is encouraged. Please credit OldCity.com when sharing.
Photo credits: St. George Street scene: Oldcity.com; All others: Nancy Moreland.