Action packed holiday weekend ahead for St. Augustine!
From the First Friday Art Walk to the Oldest City's Fireworks over the Matanzas Independence Day Celebration, St. Augustine is the place to be for family fun and excitement this weekend! We've put together a sample schedule of what you and your family might enjoy if you're planning to visit St. Augustine for the 4th of July holiday weekend.
– Friday Night: The festivities will kick off at 5:00 p.m. with live entertainment, refreshments and incredible art work at some of St. Augustine's best galleries. Visit each open house on foot or hop on the free First Friday Art Walk Trolley. St. Augustine's art community is one of the best and most talented, so be sure to catch as many openings and receptions as you can to view a variety of pieces from paintings to sculptures and more. After the art walk wraps up at 9:00 p.m. you can grab a late dinner, or just kick back to some great music at one of St. Augustine's popular pubs.
– Saturday: Hit the cobblestone streets early (before that sun gets everything so darned hot) to see St. Augustine's historical attractions including the Castillo de San Marcos National Monument, the Oldest Wooden School House, and the Oldest House Museum. When it starts to get steamy outside grab some lunch and seek air conditioned shelter in the St. Augustine Pirate and Treasure Museum or Ripley's Believe it Or Not! Museum. When the afternoon thunderstorms roll in you'll know it's time for your daily siesta.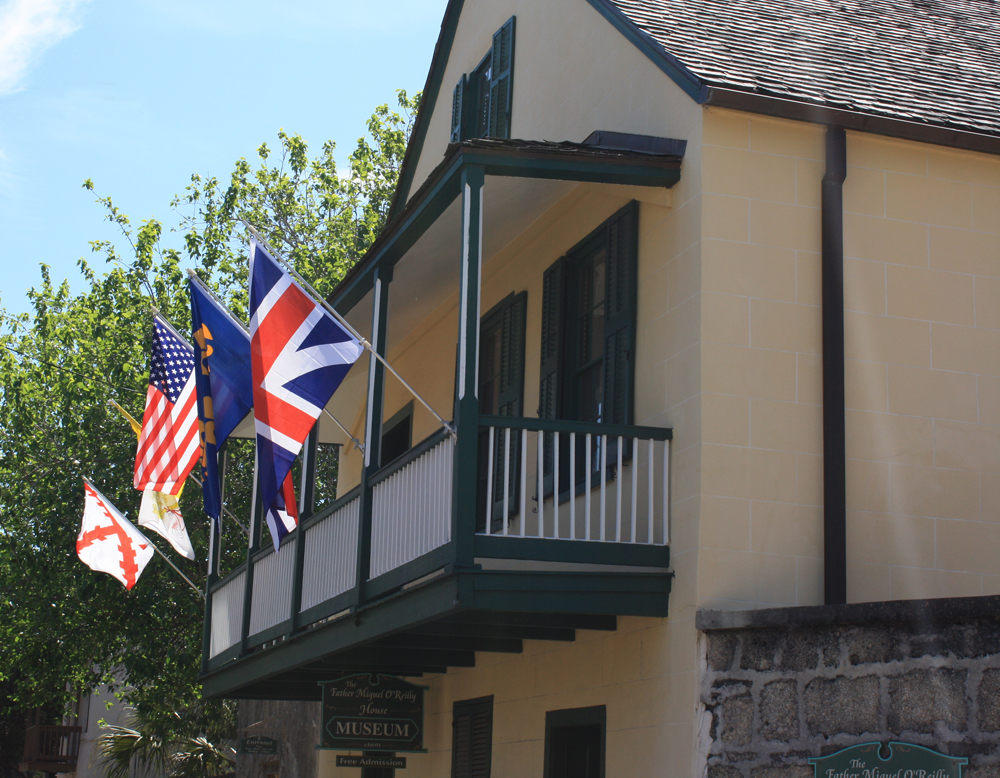 – Saturday Night: Get all dolled up for a night on the town at one of St. Augustine's fine dining restaurants. From gator tail to sushi and empanadas to fried shrimp, you can find almost any type of cuisine in these city streets. After dinner, it's time to find out what St. Augustine nightlife is all about. Find your drinking establishment of choice by listening out for the best music. The tinkling of piano keys or strum of guitar strings will tumble out of every open door from the piano bars to the pubs. If you're looking for more family fun, check out one of St. Augustine's spooky ghost tours.
– Sunday: Take the kids on an educational adventure with a kayak journey through the quiet coastal habitat around Marineland. Explore areas that can only be reached by boat and see some of wildlife native to our area. After your kayaking trip, take a picnic lunch to the beach and spend the afternoon soaking up the sun (be sure to wear plenty of sunscreen!).
– Sunday Night: You can't visit the shores of the Atlantic without trying some seafood. Throw on your flip-flops and slide into one of the great restaurants along St. Augustine beach for crab legs, shrimp, scallops, fresh fish and conch fritters. If you're feeling a little stuffed after the meal, take a nice moonlit stroll along the shore before bed.
– Monday, 4th of July: Take advantage of the kids being worn out from their day at the beach and sleep in! Grab a late breakfast at one of the bakeries downtown before doing a little shopping. The Outlet Malls at Interstate 95 are a short 10 minute drive from historic downtown, perfect for some much needed retail therapy. Rest up in the afternoon before heading back downtown for a patriotic concert in the plaza at 6:00 p.m. Stake out your spot for the fireworks by 8:00 p.m., the show starts at 9:30 p.m.! (Note: The City of St. Augustine has banned all personal fireworks this year because of the high risk of wildfires in our area, keep it safe with flashlights and glow sticks, not even a sparkler will be allowed anywhere downtown).
We hope to see you in town this weekend, but no matter where you are the Old City family wishes you a safe and happy 4th of July!