Celebrate Your Celtic Roots in St. Augustine
St. Augustine Celtic Heritage and Music Festival
By: Jillian Villemaire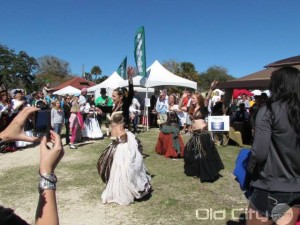 St. Patrick's Day is just around the corner. Are you looking for a way to celebrate your Celtic heritage in St. Augustine? The St. Augustine Celtic Heritage and Music Festival is a must see. This multiday event takes place March 11-13, 2016 at Francis Field in downtown St. Augustine. Did you know that the founders of St. Augustine were from the Celtic Region of Northern Spain?
In 2015, 16,000 people attended the St. Augustine Celtic Heritage and Music Festival. This year, the event organizers are hoping for a whopping 20,000 people. This year the schedule has expanded to offer more events and entertainment. The core group of attendees is families so there's plenty of activities for people of all ages. Admission is free for children under 13! From two concert stages and kid's games to Friday night's Whiskey Tasting and the ever popular Highland Games, this is a has it all. You can even sign up for the Highland Games. On Saturday, there's a keg carrying competition with the winner getting a free pony keg!
Schedule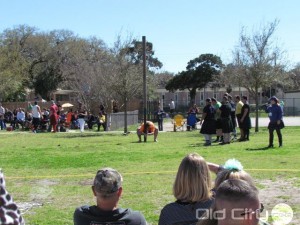 The expanded schedule this year means you are sure to find something that interests you. Here are a few events. Be sure to check out the event schedule for an up-to-date listing.
Friday
Whiskey Tasting
Dublin's Irish Tenors and the Celtic Ladies
Saturday
St. Patrick's Day Parade at 10am *Gates open at 11am immediately after the parade
2 event stages with music all day
Highland Games
Sunday
Bartender Challenge
2 event stages with music all day
Highland Games
Buy tickets online, at the gate, or stop by Ann O'Malley's Irish Pub or Barley Republic Irish Pub to get the festivities started early. There are General Admission or VIP options available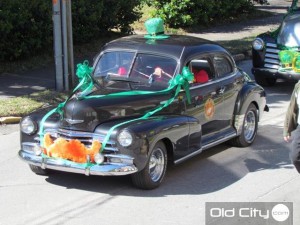 Parking is available in the parking garage by the event. New this year, parking is available at the Fountain of Youth for a reduced price and includes a shuttle to Francis Field.
It's time to dust off your kilt and show your Celtic pride. See you at the festival!
Comments? Email j.villemaire@oldcity.com
Disclaimer: Every effort is made to ensure the accuracy of information on City Blog, but please verify hours, prices and important information before embarking on your Old City adventure.
Sharing and re-posting this blog is encouraged. Please credit OldCity.com when sharing.