What's happening this Halloween season?
As summer comes to a close, it's time to start planning for Halloween. Pumpkins, trick-or-treating, and ghost stories will be here before you know it, so we've put together a list of Halloween activities in and around the City of St. Augustine to make planning a festive Halloween season that much easier.
Corn Maze

A classic tradition of the spooky season is the beloved corn maze. The 9-acre corn maze at Sykes and Cooper Farms is open from October 8-30 in Elkton and is a fun experience for families and friends alike. After you've navigated the twists and turns of the maze, enjoy other activities including hayrides, duck races, visiting the farm animals, a cow milking station, and a lil' farmer's play area.
Pumpkin Patches & Fall Festivals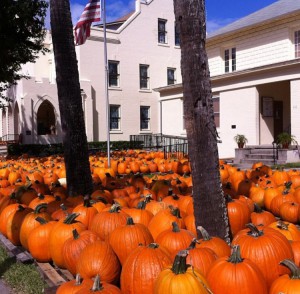 If you're looking for something to do for the whole family, exploring a pumpkin patch or fall festival are great chances to make some memories.
Ghost Tours
There are quite a few haunted tours one can take in St. Augustine. Whether you want to travel by foot, trolley, or boat, we've got you covered.
Tasting Tours offers a haunted carriage tour and a haunted walking tour Oct. 28-31. The carriage tour includes a 45 minute horse drawn carriage ride through the city, wine for the carriage ride, a souvenir wine glass, and historical tales and ghost stories. The walking tour is a 2.5 hour guided wine or beer walking tour which stops at 4 different wine or beer tasting venues. Enjoy your spirits while listening to ghost stories. Both tours are 21 and up.
GhoSt Augustine hosts haunted pub tours, pub hearse rides, paranormal investigative tours, and much more.
Take a trolley on the Ghosts & Gravestones tour. Halloween-themed walking tours are also available.
If you want to tour by boat, try out Captain Jack's Ghost Tours. Explore the Matanzas Bay with Captain Jack and experience the city in a unique way.
Be sure and check our calendar for any and all activities and events going on in and around St. Augustine.
Photo credits:
Corn maze: sycofarms.com
Pumpkin patch: oldcity.com
Ghost Tours: thetastingtours.com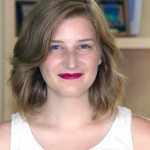 Natalie writes blogs for OldCity.com and Old City Web Services. She also runs social media accounts for OldCity.com, writes content for clients, and works on day-to-day projects. She loves taking pictures and trying out new popsicles from The Hyppo every chance she gets.