St. Augustine's Celtic Festival
Check back for the latest updates on St. Augustine's Celtic Festival.
7th Annual St Augustine Celtic Music & Heritage Festival
March 10 - 12, 2017
Parking Information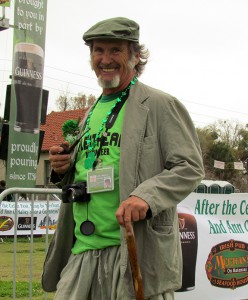 Find the CELT in YOU in America's Oldest Celtic City! Join us for the 7th Annual St Augustine Celtic Music & Heritage Festival as the sounds of the ancient Celtic peoples of Scotland and Ireland come alive. Celtic clans from around the world show their ancestral pride, Highland games athletes demonstrate their mind-boggling strength, the St. Patrick's Day Parade marches through the streets of the Oldest City's Historic District, Irish storytelling, and vendors offer up Celtic cuisine and hand-made crafts.
Friday night features a whiskey tasting event at the VIP Tent at Francis Field.  There are a limited number of tickets for this event.
On Saturday, you won't want to miss the only St. Patrick's Day Parade in Northeast Florida. The Parade is an annual celebration of St. Augustine's Celtic heritage and the Emerald Isle's most revered saint. It follows a route throughout downtown and finishes at Francis Field in time for the beginning of the Celtic Music and Heritage Festival!  This year the parade features 5 Pipes and Drums Corps.
Scottish and Irish bands playing both traditional tunes and modernized renditions of the ancient Celtic music appear live on stage throughout the day on Saturday and Sunday - arguably the best collaboration of Celtic artists assembled in the United States. Bands include Albannach, The Dublin City Ramblers, Emish, Emmet Cahill (formerly of Celtic Thunder), Seven Nations, Jig to a Milestone, The Real McKenzies, and Whiskey of the Damned.